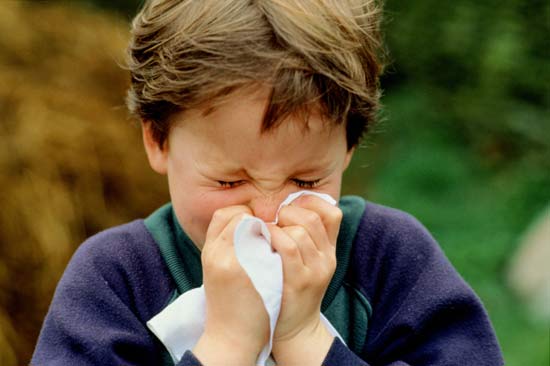 Sometimes sneezes hit you and hit you hard.
Unless you're rolling around in a pile of ragweed or sleeping on a pillow filled with pepper and cat hair, it usually starts completely out of nowhere. You feel that tickle deep up your nose. Just a tiny little quiver way, way up there, near where you eyeball connects to your brain. You squint a bit, pull your hand up to your mouth, and then BOOM! Your eyes squeeze tightly, your face contorts and crunches together, and it screams down your face at the speed of sneeze, exploding out of your mouth in a wet and ugly climax of snot droplets and head goo flying in all directions.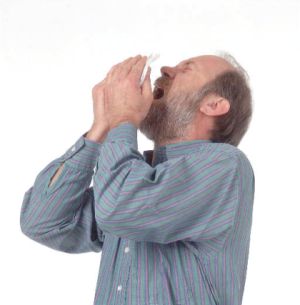 Despite the look of it, sneezing can feel pretty great. Not only does repeated sneezing give you a weird, spacey head rush, but it can also be quite refreshing. Those sinuses get cleaned out a bit. The nose hairs get a brief, windy blow down. Plus, you fire whatever might be irritating your nasal cavity out of your nose like a cannon, sending it flying across the room in a spastic I Must Get This Out Of Me overreaction.
Now, although sneezes are usually a surprise, there are times when you know they're in there and you just want them to leave. What's worse than that frustratingly stubborn sneeze? I'm talking about the kind that pauses all conversation, leaving your friends stuck grimacing and watching you writhe in an agitated Potentially Sneezing Soon state, trying to force the sneeze locked in your nose in or out.
It's just awkward.
But that's why it feels great to let that booming sneeze out, preferably in a punctuated rat-a-tat-tat sequence of three or more sneezes for the full effect. Tiny mousesqueak sneezes or booming dogbark sneezes welcome, because whatever your style man, that's cool. It's all good.
And hey, you know what's the best part? Free blessing! Yes, everyone around you chimes in just when your body is buzzing, your sinuses are sparkling, and your head pipes are all vacuumed clean.
AWESOME!