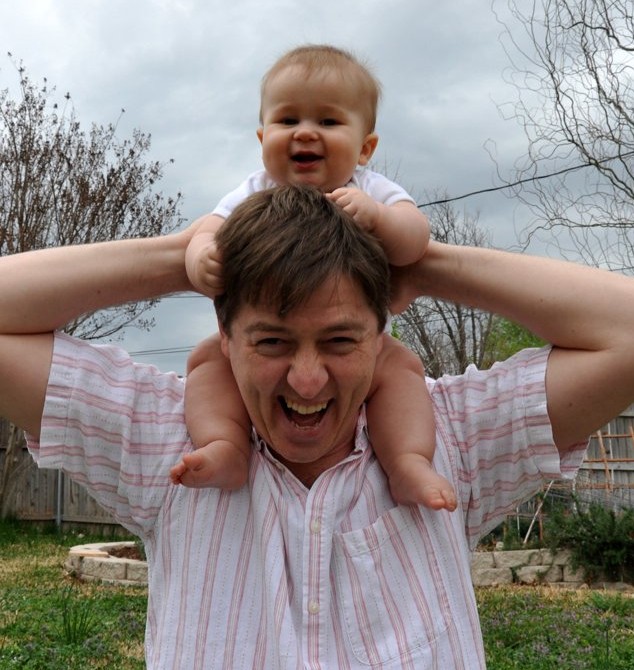 Blast off.
Getting a six-foot liftoff when you're two feet tall shoots you straight into the stratosphere. Suddenly you're riding your own personal human in a bumpy living room safari in the clouds. Your diaper-padded ass bounces safely on sturdy shoulders as you giggle and grab fistfuls of hair and glasses while gazing down at the tiny toy-covered world you thought you knew.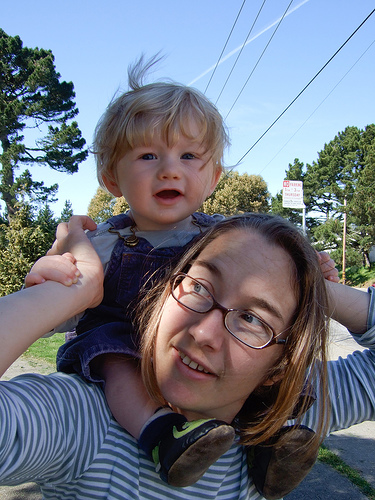 Yes, your baby brain zooms out and gives a sneak peek of the big world you're about to discover: riding wobbly bikes and skinning your knees at distant playgrounds, cruising around after curfew with fresh drivers licenses, and staring out tiny airplane windows at distant crisscrossed patches of your hometown.
Look back on those blurry shoulder rides in those jungle backyards and remember the rushing gushing feeling of going way up, staring way down, opening your eyes, and opening your mind…
AWESOME!
— Want to receive bi-weekly articles on intentional living? Sign up here —