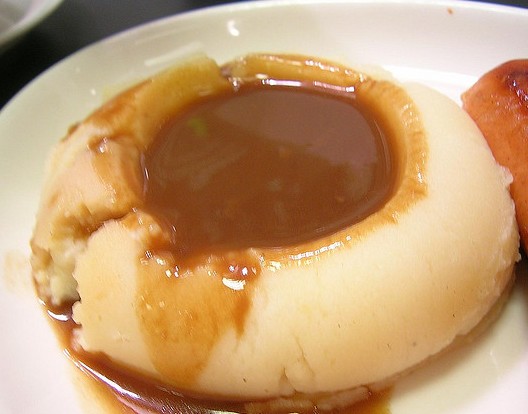 Get your mash on long.
Get your mash on strong.
How great is it that a bunch of rock-hard brown things yanked from the dirt can turn into a creamy smooth-n-salty canvas of deliciousness right in the middle of our plates? I'm talking salty lumps, I'm talking tasty bumps, I'm talking mashed potatoes, people.
Mashed potatoes are one of the few foods who achieve that rare 10 out of 10 on sculptability:
• Lakes and ponds. The classic. Nobody's bending burgers into teapots or folding pancakes into salad plates, but we've got no problems curving sloppy potatoes into gravy swimming pools in no time flat.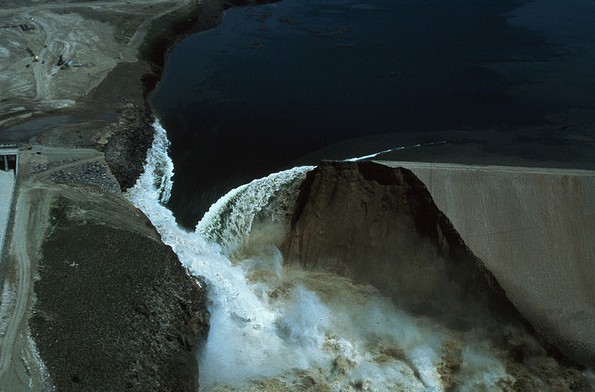 • Broken dams. Need some gravy on that turkey? No problem — just slice a gully in the side of Lake Gravy and watch the salty brown goodness lay a flash flood on that bird.
• Retaining walls. Sorry? What's that? Unruly cranberry sauce is threatening to contaminate your casserole? No problem! Just smear some mashed potato paste across your plate like mortar and keep all the flavors where they belong.
• Buried volcano. When you got the gravy pond sitting pretty on your plate it's sometimes fun letting it soak in and then quickly flipping the entire structure onto itself, completely submerging the gravy under a thin sheen of potato. Now you've got a starchy chest full of treasure.
And because mashed potatoes offer so much potential it's not uncommon to see other creations like green-bean porcupines or lumpy Pyramids of Giza in the middle of a mashed potato plate. There is really no limit to the possibilities so just remember to dig for the moment, sculpt for the memories, and build for your life.
AWESOME!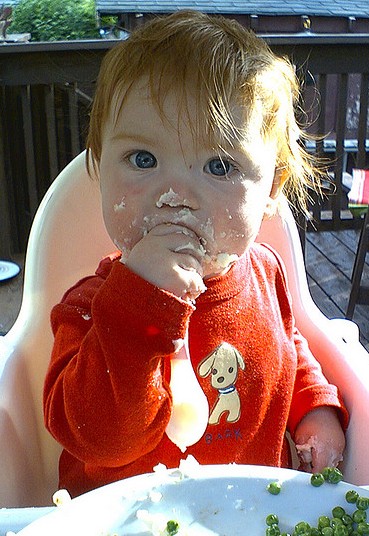 Photos from: here, here, and here
— Check out my Youtube channel —