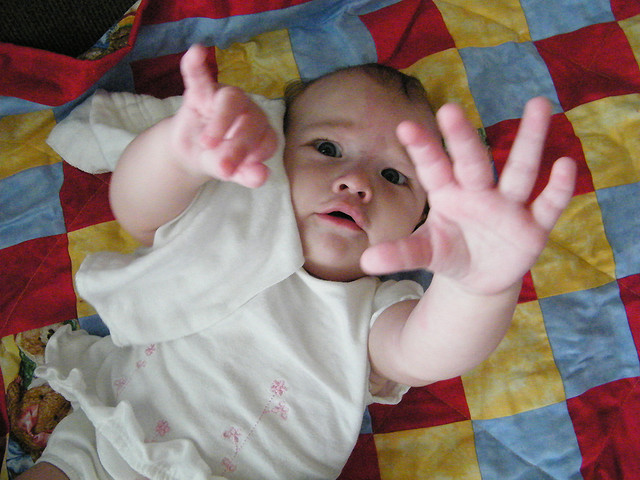 There's something adorable about tiny hands reaching up to grab your face or glasses with their baby strength.
Just watch out for the wolverine claws.
AWESOME!
–
I miss speaking live! Since the pandemic started all my speeches have shifted to virtual. Want to bring me in? Let me know. 
— Email message —
"When you are downloading a ton of photos onto your computer and find an amazing photo that you took that you'd completely forgotten about — one of those "worth-a-thousand-words" kind of photos. This is my son with my husband — still in uniform, just home from work. We leave a copy of
The Book of (Even More) Awesome
in our guest room and every guest wants to know where they can get a copy or tries to steal mine!" – Melissa, Arlington, Virginia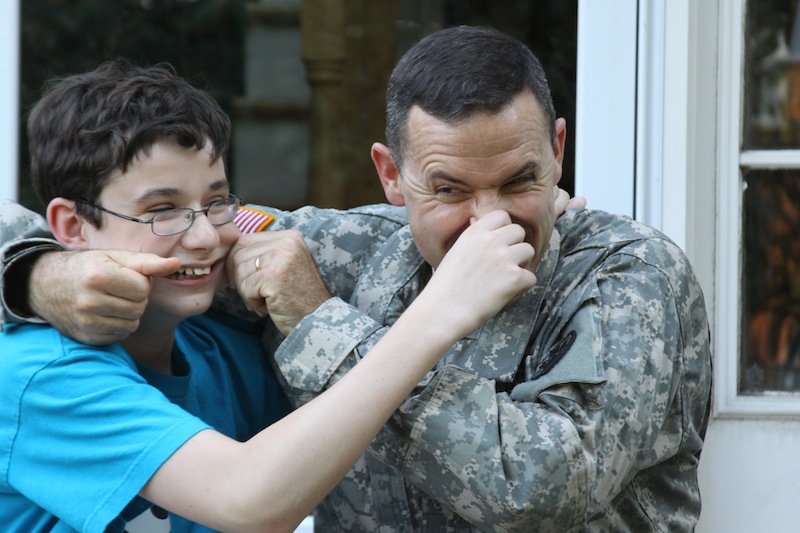 Photo from: here