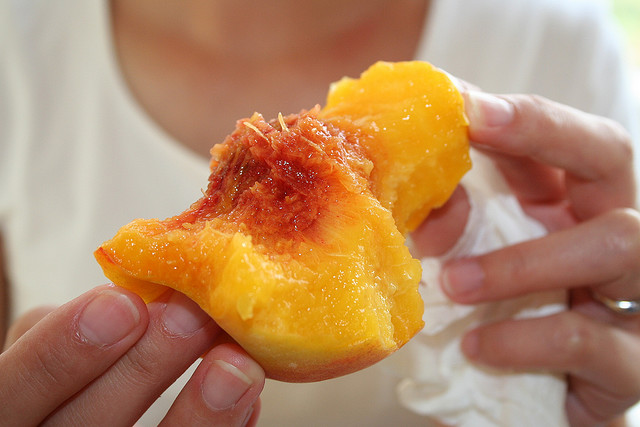 You can't fake a peach.
Juice and candy companies keep trying with their Fuzzy Peach gummies and sugary peach drinks. But those molar-clogging sugar clumps never do the real peach justice. They're an insult to peaches everywhere and mock the regal beauty of the Lord Of All Fruits.
Now there's something beautiful about loudly slurping up a juicy peach in its prime.
It starts when you pick up the peach and notice it's dark orange and pink and dented all over. "Here we go," you say to your buddies down at the bus stop, planting your feet in the ground, steadying your grip.
"Let's get juicy."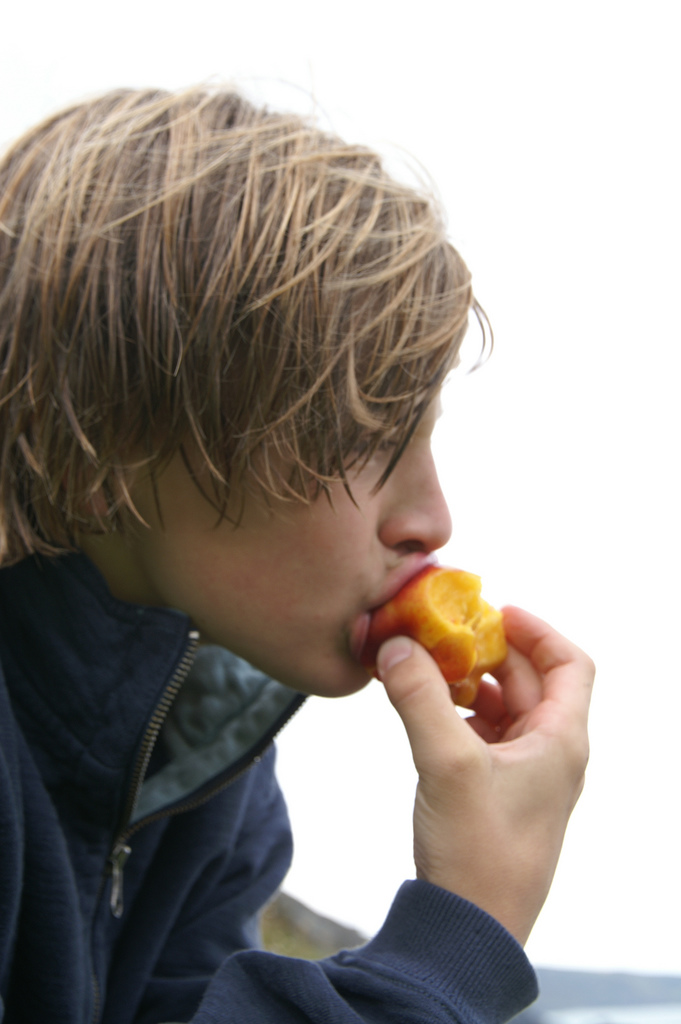 You dive in teethfirst and feel that ripe flesh flashflood your mouth and fill your throat with a sweet and juicy waterfall. Drips start streaming onto your fingers so fast you might have to move to the Flying Saucer Landing move which involves tilting your head straight back and eating the peach above your mouth.
Rogue peach juice splashing in your eyes doesn't stop so when you're past the first few bites it's time for the classic Sucker Fish Liplock where you cover the open wound of your peach and suck as much juice in as you can.
The final step now is the Dry Bone Breakoff, where you pull the last few chunks of peach flesh straight off the pit without leaving any peach molecules remaining. The opposite here is when the peach refuses to slide off the bone and you're stuck with a wet-n-hairy peach pit.
Don't forget to make a lot of noise and get into it. Grunts, squeals, and vacuum cleaner noises are all completely acceptable, just as long as you live for the moment, chomp for the memories, and slurp for your life.
AWESOME!
–
Join over 100,000 others in our awesome community on Facebook