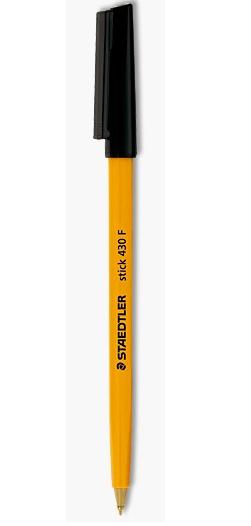 You know the one.
The cap is long gone, the end is chewed up, but that trusty ballpoint, she keeps flowing like Niagara Falls.
Loyal, failsafe, and inky to the bone, that one really good pen might be stashed on top of the fridge, deep in a dresser drawer, or down at the bottom of the pencil case.
But it's stashed, and it's handy, and it does the deed just fine.
Now sure, once in a while you might even think you've lost your trusty, old pen. You don't see her for a few weeks, maybe a few months. You figure she accidentally rolled under the stove, mistakenly got garbaged, or worse — was hoodwinked by a callous and immoral Pen Thief masquerading as a fiddle-dee-dee, aw-shucks Pen Borrower.
There is a period of grieving, but then one random day you just find her again, sure enough — sleeping soundly in your winter jacket pocket or lounging around carefree in the old Scrabble box. It always seems to happen when you least expect it.
And isn't there just something about that one really good pen that's always kicking around? Yes, in these days of text messages, kitchen whiteboards, and visual voicemail, it's nice having a steady-eddy pen by your side. Because that pen is something real. Something honest.
Something worth believing in.
AWESOME!