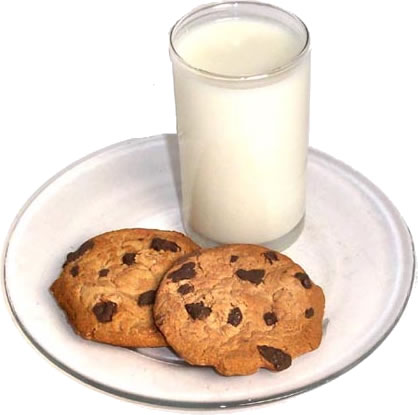 Finishing your snack with a bite of cookie leaves a nice sweetmouth feeling but clogs your molars with sugar-paste and practically begs for something to wash it all down. Then again, finishing with a big swig of milk rinses away the delicious flavor-saving chocolate chip fillings you've got back there which is just no fun.
People, there's only one option here.
Finish by eating that soaking-wet cookie chunk that fell in the milk earlier.
Yes, maybe you forgot about it so it's a surprising little dessert encore. Or maybe you pre-planned the whole thing because you're crazy like that.
Either way, when you toss that milky soaked-to-the-bones leftover into your mouth it melts into a sugary, chocolate chip crumb-puddle and splatters in all directions.
Yes, that's when you know you just experienced unparalleled levels of deliciosity.
That's when you know you made it.
AWESOME!
Photo from: here