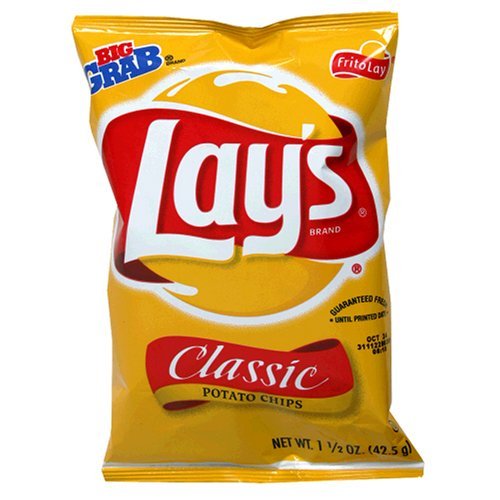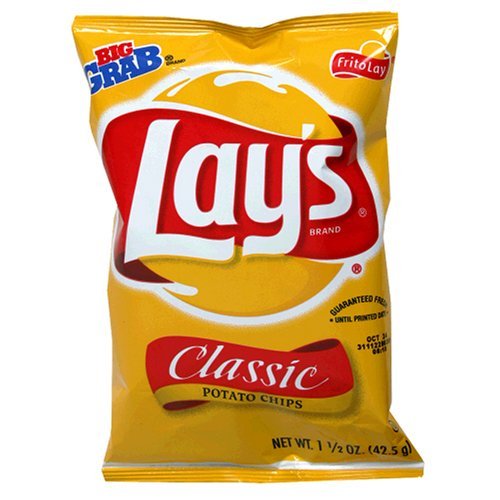 Kick-starting a bag of potato chips is pretty much standard — you open with the double-pincer, squeeze-and-pop technique, start fishing out the prime, full-bodied chips at the top of the heap, and then start working your way down to the half-broken chips in the middle of the bag. A few minutes in you've chomped your way down to the bottom and you might think you're pretty much done. But wait, that's just the beginning.
That's when you get to the best part, that's when you get to that last, crumby triangle of potato chips wedged right in the corner of the bag. You know what I'm talking about. Usually at this point your lips and face are covered in grease-crumbs and your fingers are neon orange, coated in a thin film of salty saliva.
That delicious patch of potato powder is all yours, but to get it you ha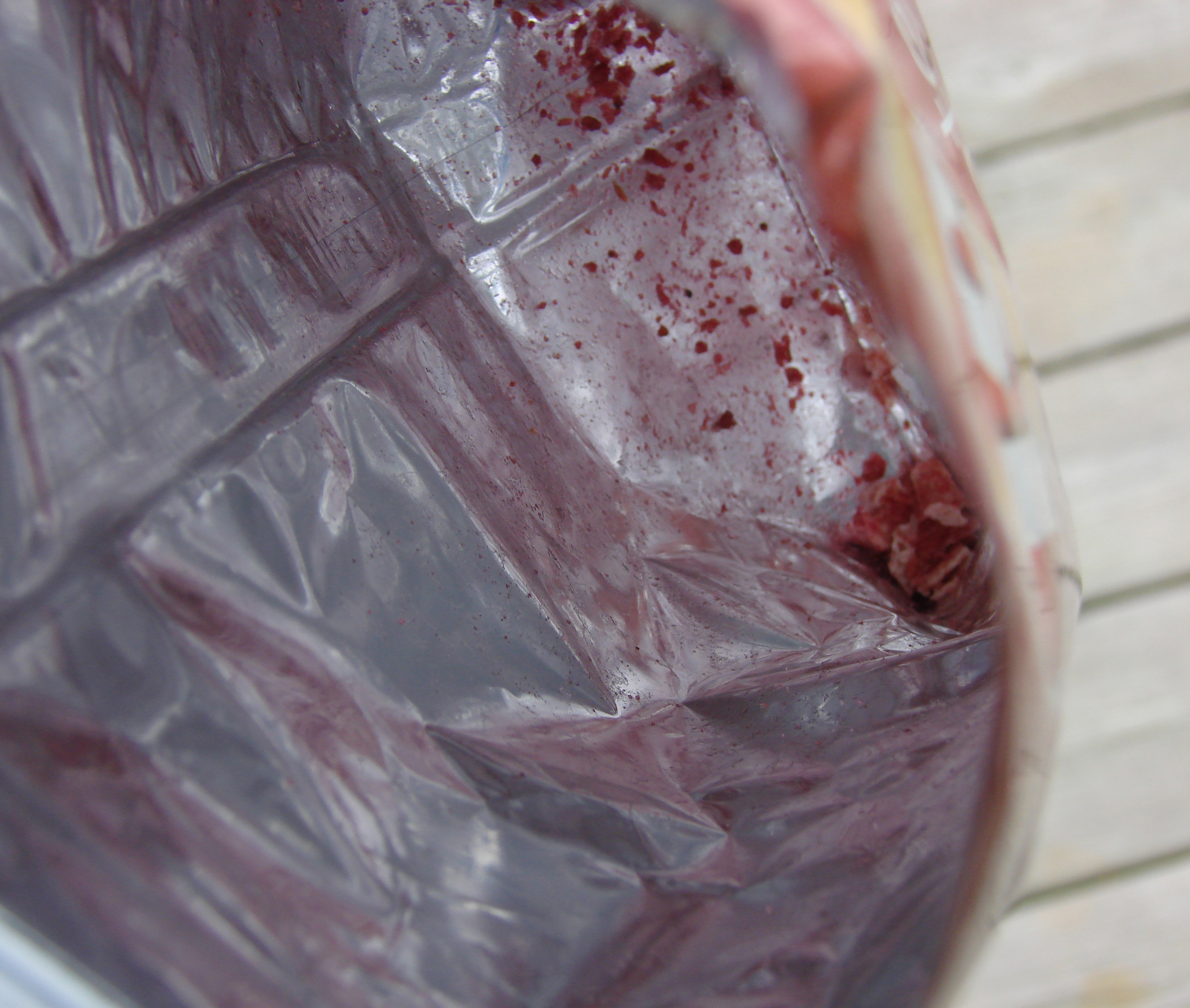 ve to get a bit dirty:
First of all, you won't be able to see your fingers down that crinkly, mirrory well so you have to tilt the bag sideways and size up that crumby triangle for what it's worth. See what you're dealing with here. Commit to a game plan.
Next, even though your fingers might already be wet at this point, it's best to be safe with the ol' Thumb & Index Finger Pre-Lick. Come on, slide them right in and out of your mouth, don't be shy. Remember: the crumbs are in there deep, and your slightly sticky spit-glue will help mine the greasy plunder.
Next — attack! Wedge your wet thumb and forefinger in there hard, and squeeze until you feel like you've got most of it. Then pull out quick, and in one swift move sweep and drop that last, crumby triangle right onto your tongue, making sure to lick the stubborn remains off your fingers while saying Mmmm a lot.
And you're done!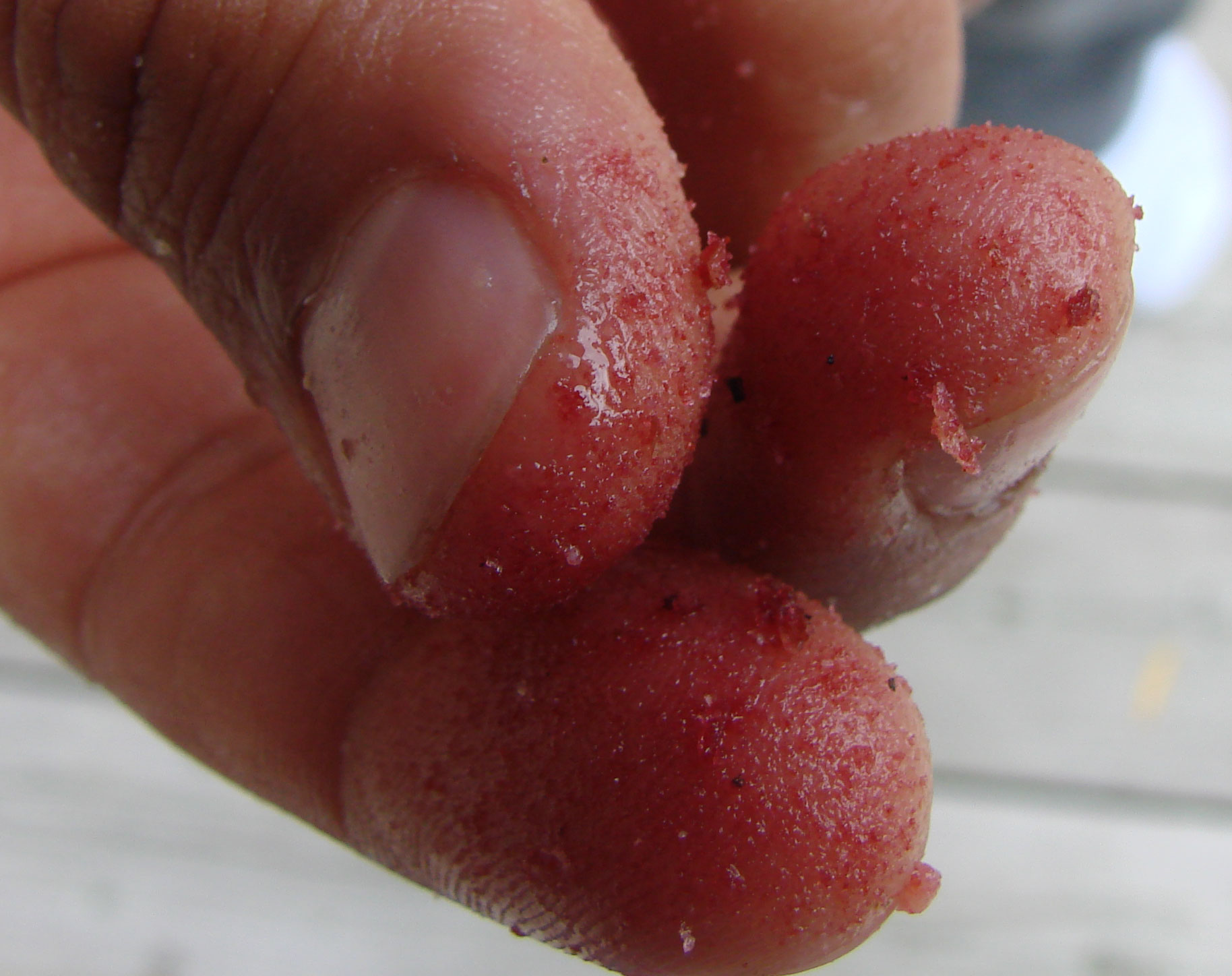 Now, while the Thumb & Index Corner Pinch move is grittier and more explosive, there is a backup technique that will still get the job done if you don't like to get your hands dirty. Those in the biz know what I'm talking about: The Dump-Truck Bag-Tilt Maneuver. This one requires two hands, a gaping mouth, and a forty-five degree angle to turn the trick. You can use it alone or in tandem.
But either way, almost entirely composed of salt and artificial flavor, that last crumby, triangle packs a full flavor finishing move, unlike the watered down sip at the end of a soft drink cup, the stump at the bottom of a muffin, or the toothbreaking kernals hiding in that last handful of popcorn.
AWESOME!
Pre-order The Book of Awesome