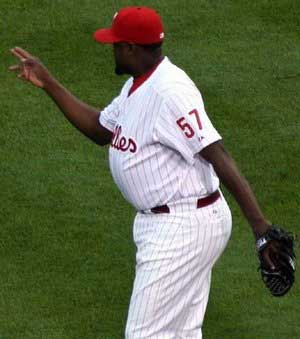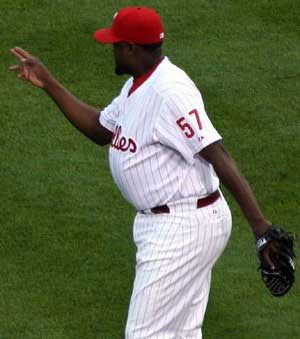 If you ever find yourself playing professional sports and someone from the stands yells out "Come on, Big Bopper!," you're probably a fat baseball player. Fat baseball player, thank you for giving us that simplest thing of all.
Hope.
See, because usually when we see those tricep flabs shaking in the wind and those bathroom scales exploding into a mess of springs going in all directions, we figure that our professional sports careers are pretty much over. Ain't too much room on the hockey bench or the soccer pitch for us husky folks, and so, with our dreams sidelined, we sign up for night school VCR repair courses and start staining furniture in the garage, channeling our energies away from the games we love into our Plan Bs and Cs.
But that's where you come in. To the Cecil Fielders, John Kruks, and C.C. Sabathias of the world: Thank you for keeping our dreams alive to one day be a platoon Designated Hitter. Thank you for being
AWESOME!