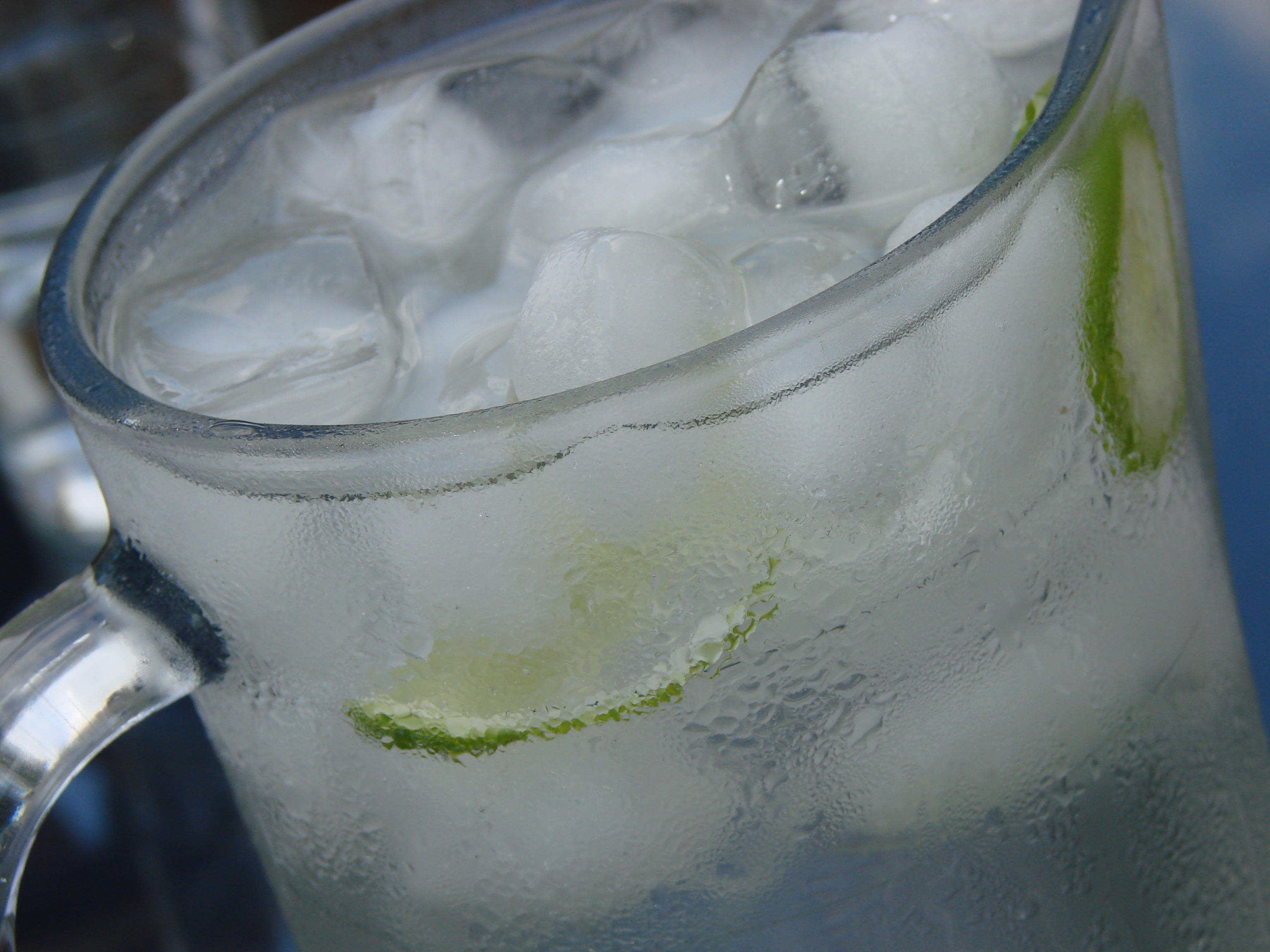 When your eyes sting from big salty beads of dripping sweat, your T-shirt gets wet and sticky and melts to your back, and your upper lip forms a splotchy sweatstache, then I say brother, it's time for a drink.
And what says refreshing better than a tall glass of completely dripping, condensation-covered, fall-in-a-pond-in-winter-cold water?
I mean, you chug that stuff down and it feels like swallowing an icicle. You can actually feel that cold river ripping down the chute and coating your insides. You can feel your throat pulsing, your stomach clenching and thanking you, and your entire body just drop a couple of degrees. It might feel like you're the model for the Pepto-Bismal commercial, only instead of pink stuff, water.
Yes, a really cold glass of water on a really hot day is simple, it's cheap, it's refreshing, and we all know it is truly …
AWESOME!