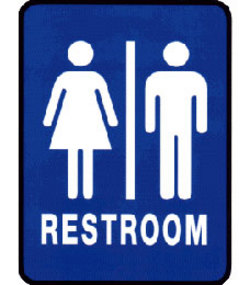 Anyone else hate those big toilet paper wheels in the public restroom? You know the ones. They're big, they're plastic, and they hold massive rolls of thin, transluscent one-ply toilet paper. And they're pretty stingy with their papery plunder, too. Yes, you have to stick your hand up there and fish around a bit to find a loose end, and then give it an even, gentle tug just so to prevent it from ripping into bits.
And hey, how about those light, hospital boxes of one-ply Kleenex? Same deal, right? Blow your nose into that stuff and you'll find your hands turn into a slippery, sticky mess. You might even have a few tiny bits of Kleenex lingering around your nose or upper lip afterwards, too. It's not pretty.
So that's why it's great when you discover some surprise, two-ply toilet paper in a public restroom or some surprise two-ply Kleenex on the counter at the doctor's office. Yes, when it's two-ply, you're flying high, baby, because it comes out easy, goes down smooth, and just feels like home.
AWESOME!