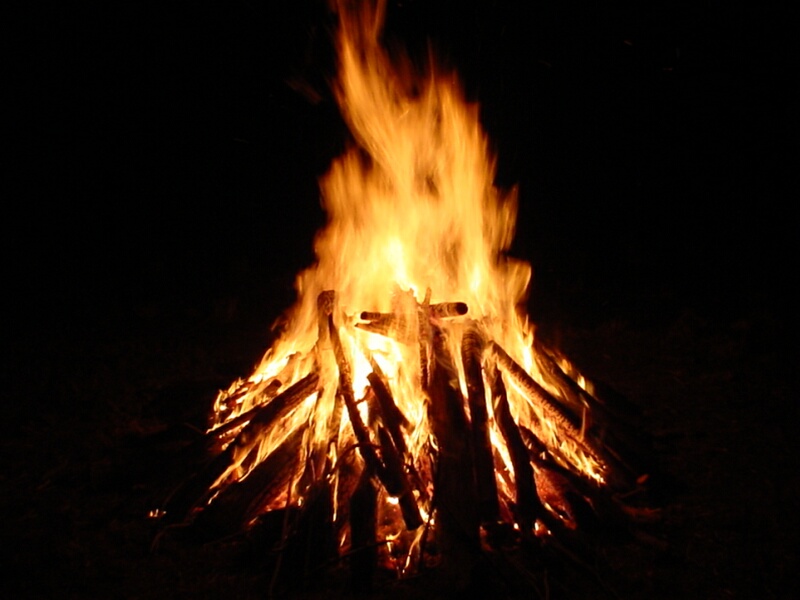 Slicing and dicing a dead tree, tossing it on a pile of dirt, and setting it ablaze is pure joy.
As that dry, withered stump slowly releases years and years of energy soaked up from the sun, the air, and the ground around it, out come bright lights, whispering hisses, sizzling pops, and a thick, intoxicating smell of Musky Smoke N' Pine Needles.
You can close your eyes and let your eyelids paint yellow and orange kaleidoscopes as the heat washes over you, rosying up your cheeks and giving you that nice, warm Hotface Effect. In that cold, dark forest, on that cold, dark log bench, beside that cold, dark lake, your ears and nose perk up, as you call on some of your primal, caveman instincts to focus on every little sound and smell around you.
AWESOME!