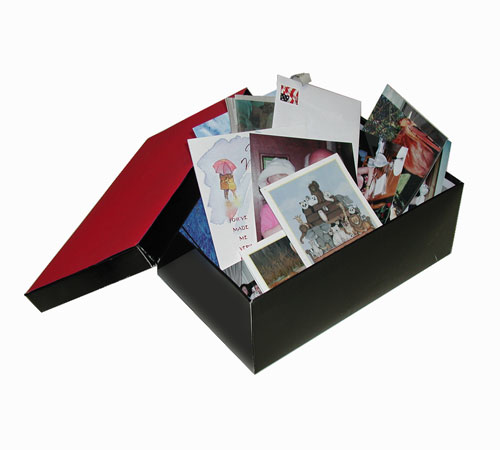 Stashed away in shoeboxes, basements, and broom closets around the world are some of our greatest treasures.
That's where we might find old prom photos, expired driver's licenses, handwritten letters from faraway friends, or maybe, if we're really lucky, one of those beautiful gems known as an old Love Tape.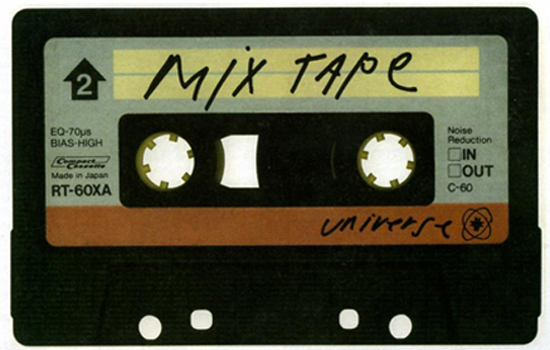 Love Tapes are simply any mix tape carefully put together by someone who like-likes you. Yes, that blurry, distant boyfriend or girlfriend probably spent hours timing songs to fit perfectly on a side of a tape, painstakingly scrawled out love notes and drawings on stickers, and maybe, if you're lucky, even sprayed it with a bit of perfume.
Depending on your time frame, your mix tape, or mix 8-track, or mix CD may contain gems such as:
Unchained Melody by The Righteous Brothers
More Than Words by Extreme
Everything I Do (I Do It For You) by Bryan Adams
Can't Help Falling In Love by UB40
I Will Always Love You by Whitney Houston
I Would Do Anything For Love (But I Won't Do That) by Meatloaf
My Heart Will Go On by Celine Dion
Is This Love by Bob Marley
End Of The Road by Boyz II Men
You Were Meant For Me by Jewel
God Only Knows by The Beach Boys
Time After Time by Cyndi Lauper
Eternal Flame by The Bangles
So search your heart. Search your soul. And when you find mix tapes there, you will search no more. So don't tell me, they're not worth looking for. You can't tell me, they're not worth searching for. You know it's true.  Everything mix tapes do.
They do it for you.
AWESOME!