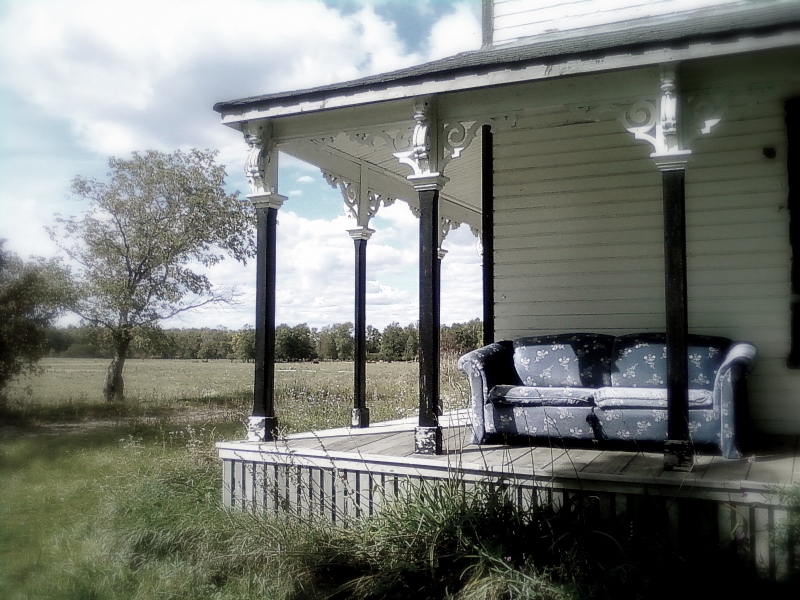 Forget picnic tables, plastic chairs, and patio sets. No, we're talking about the real deal.
We're talking about moving furniture from inside your pad to outside of it, and busting the shackles of climate control in favor of fresh air and a rocking good time.
Feel these beats:
1. Porch Couch. Sure, your worn out duct-tape-and-corduroy sofa is out in the elements, but now you get a comfy chill-out spot to watch the world go by. Porch couches are perfect for chilling after class at college, handing out Halloween candy, or taking your late night neighborhood watch shift.
2. Tailgate party. Man, have you seen some of these setups? I'm just an amateur, but sometimes we're talking about the entire living room being transplanted onto the gravel parking lot outside the stadium. Pops balances the big screen in the pickup truck cab while Junior lays a rug down by the barbecue. It's time for grilling.
3. Backyard Birthday. Wobbly folding chair legs sink into the grass while basement card tables are wiped off and covered in plastic tablecloths for their annual cameo as Punch Bowl Station or Place We're Cutting The Cake Later.
People, when you move indoor furniture outdoors you're spreading the party all over the place. Chill out, relax, and put your feet up on the cooler, because it's sunny out and it's time to enjoy the moment.
AWESOME!