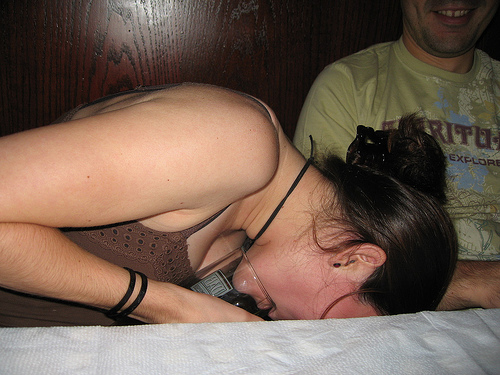 How do you get rid of a bad case of The Hics?
Brother, I don't know about you, but in my neck of the woods it's all about the junk science moves. Yes, when your diaphragm starts spazzing, it's time to keep cool, keep calm, keep collected and try one of these:
1. The Backwards Sip. Tilt your neck to your chest and drink upside-down from the wrong side of a glass of water. Wet bangs, stinging eyes, and a drippy forehead means you did it right.
2. Sugar, Spice, and Everything Nice. Some people say eating a spoonful of sugar or gargling with sugar water helps. Hey, any cure that sounds delicious works for me, so I say give it a shot. While you're at it try scarfing a couple Oh Henry's for that bum knee and chugging a few cans of Jolt cola for that eyelash stuck in your eye.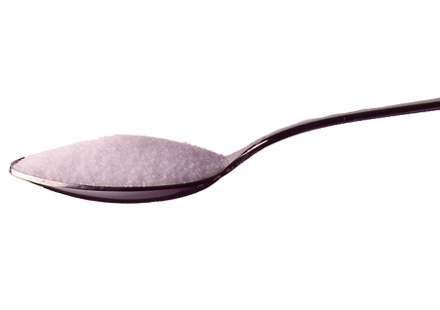 3. The Surprise Attack. This where you think someone scaring you will frighten the hiccups away. Of course, popping a paper bag behind you or clapping in your ear isn't going to cut it. No, this only works when somebody shoves you off an apartment building ledge onto a properly rigged-up safety net below. … Then again, maybe just skip it altogether.
4. The Deep Sea Diver. Fill your lungs up, pop your belly out, and hold your breath as long as possible. If all goes according to plan, your face will turn bright red and look hilarious to all your friends.
Now, come on, let's face facts, people. None of these usually works so you're stuck pulling off The Annoying Wait. You think they're gone, but they're not, and then you think they're gone again, but then they're actually not again, and then you think they're really gone for sure this time.
And then they actually are.
And in that beautiful moment you just stare up at everybody around you with a sweaty face, tired eyes, and a slow smile curling onto your face. Because when the hiccups finally stop it's a giant sensation of sweet relief and a big ol' moment of
AWESOME!