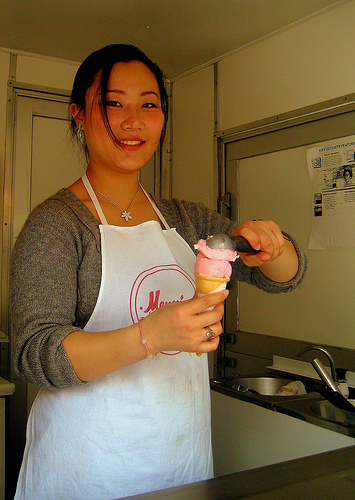 Sure, sure, we're all honest people here.
You and me, we're driving the speed limit, crossing at crosswalks, and never double parking. But that doesn't mean we don't like bonus fries, extra-scoopy ice cream, or double cheese on our subs, people.
Yes, when the gal behind the smooth orange counter wearing the paper hat and pinstriped shirt is your pal from high school, it means it's time for a little extra whipped cream and chocolate sauce on that drippy ice cream sundae.
It's just the Fast Food Workers Pact.
AWESOME!
Photo from: here