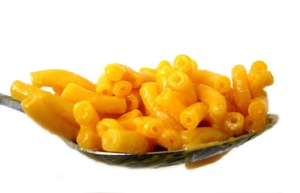 Brother, I've made a lot of macaroni.
Yes, for a four-year period back in college I became a regular kitchen whiz at cracking open that flimsy cardboard box of thin, rock-hard noodles, boiling them up to a perfect al dente, and stirring in that magical ratio of milk, butter, and pre-packed cheesy powder to get it jusssssssst right.
Now, everyone has their own slightly-altered recipe for boxed macaroni. Some like it thin and milky while others prefer it bright, radioactive orange. Some like butter, some margarine, and some toss in a handful of chopped up weenies.
However, no matter how you whip up your noodly batch, I'm guessing you love biting into a surprise flavor patch of undissolved cheesy powder hidden amongst the creamy deliciousness. Yes, every time I scarf down a bowl, no matter how much stirring I've done, there's always that deliciously hidden flavor pocket waiting for me like an old friend.
Yes, flavor pockets are those delicious sweet spots in the middle of your meal that explode like surprising fireworks finales in your mouth.
If you're with me here, then come on, let's go nuts and count down five of the finest: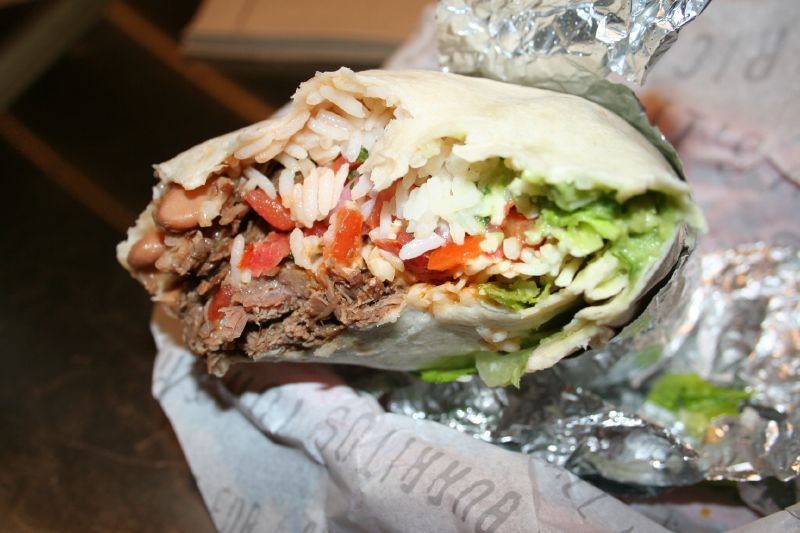 5. The fat glob of guacamole hiding in your burrito. When you're sitting in the cramped corner of a dusty Mexican joint, slowly peeling the tin foil off your burrito, chomping at blackened chicken chunks, lime-seasoned rice, and salty pinto beans, it's an amazing feeling when you unearth a treasure trove of chunky guacamole from the dark, inner folds at the back. Note that this also applies to surprise sour cream squirts.
4.That one bright red chip coated in seasoning. Clearly the factory foreman at the Dorito Plant fell asleep at his station and accidentally kicked an industrial-sized tin of zesty bold barbecue onto the assembly line. Sure, materials costs shot up, the line was shut down for maintenance, and several union grievances were filed, but it all ended with you savoring a deliciously bright red, salty and supersatured chip.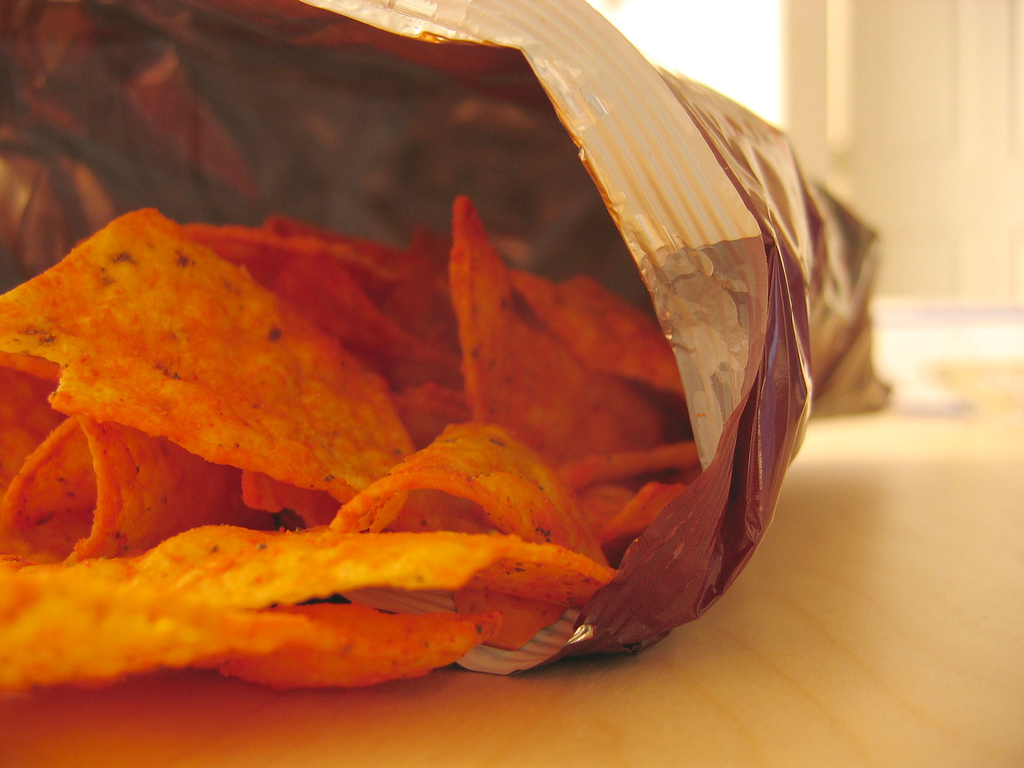 3. The spoonful of ice cream with the giant cookie dough chunk. Fancy ice cream is a frozen clump with swirling lumps of caramel ribbons, candy-coated pralines, and marshmallow globs. Yes, all those wacky tastes are stuck in there like Hans Solo in a slab of carbonite and it's up to you, the Luke Skywalker of the bench in front of 7-Eleven, to grit your teeth, furrow your brow, and get digging to help them break free of their frozen shackles.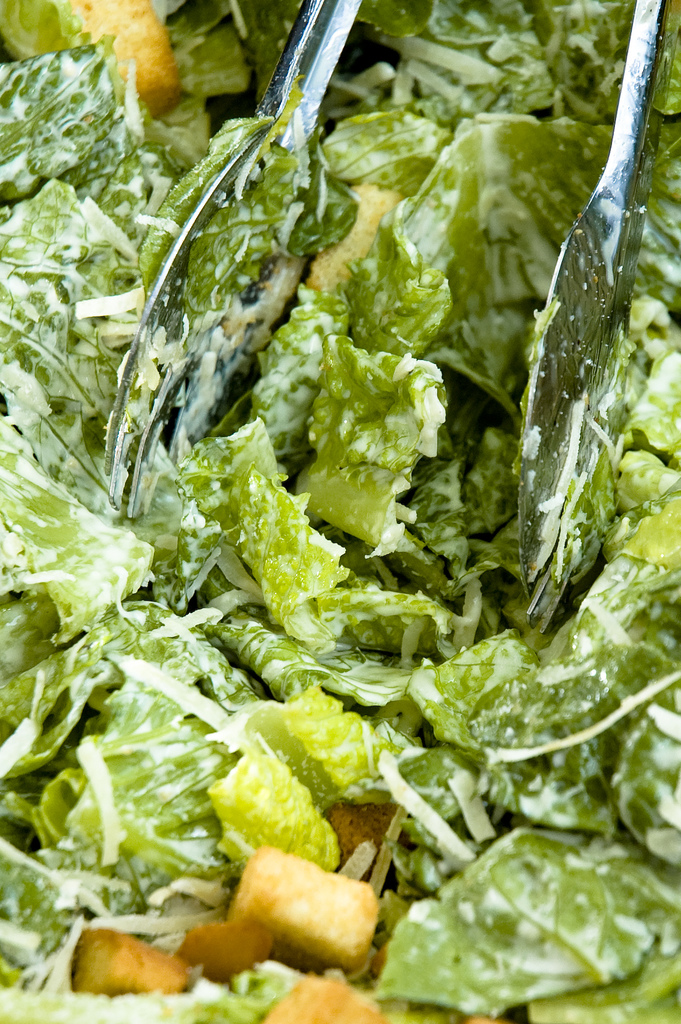 2.That one lettuce leaf completely drenched in Caesar dressing. Mmmm, girl. The best part about sliding a creamy leaf of Romaine down your throat is that the leafy green actually gets rid of some of the guilt. "I think this is what the doctor had in mind," you say to your friends, while thick Caesar dressing drips down your chin onto the tablecloth. "High in fiber!" (Note: This also works while eating collared greens soaking in bacon broth or broccoli florets drowning in a giant lake of Cheez Whiz.)
1. The clump of brown sugar in anything home-baked. This rare find gets top spot. Sometimes there's a secret glob of pure brown sugar in the peanut butter cookie, oatmeal muffin, or slice of banana bread at Grandma's house. Remember: not even the oven could prevent this sugary jewel from succeeding in it's lifelong quest to tantalize your tastebuds.
Yes, flavor pockets are a nice little highlight in the middle of your meal. When those random bites surprise and delight, just close your eyes, tip your head, and savor every single molecule of flavor coating all the cracks and corners of your mouth.
So come on and let's give cracking high fives and throat-screeching cheers for these magic little moments of pure joy.
AWESOME!