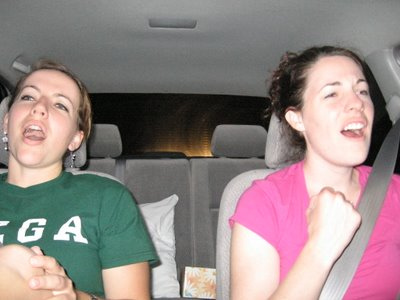 Stamped hands and plastic wristbands cover the sweaty crowd as  lights flick on at the end of the show. Crowds bump and grind to the bathrooms as eyes adjust and ears pop. Minutes later you pile into the car with your friends and buckle up for a slow, traffic-jammy trip out of the lot, down the highway, and home to bed.
Killing an hour on your way home from a concert is a piece of cake, though. Just roll down those windows, pump those fists, honk that horn, and get ready to scrape that scratchy throat.
Because folks, it's time for the loud, screechy sing-a-long version of Tonight's Greatest Hits.
AWESOME!
Photo from: here