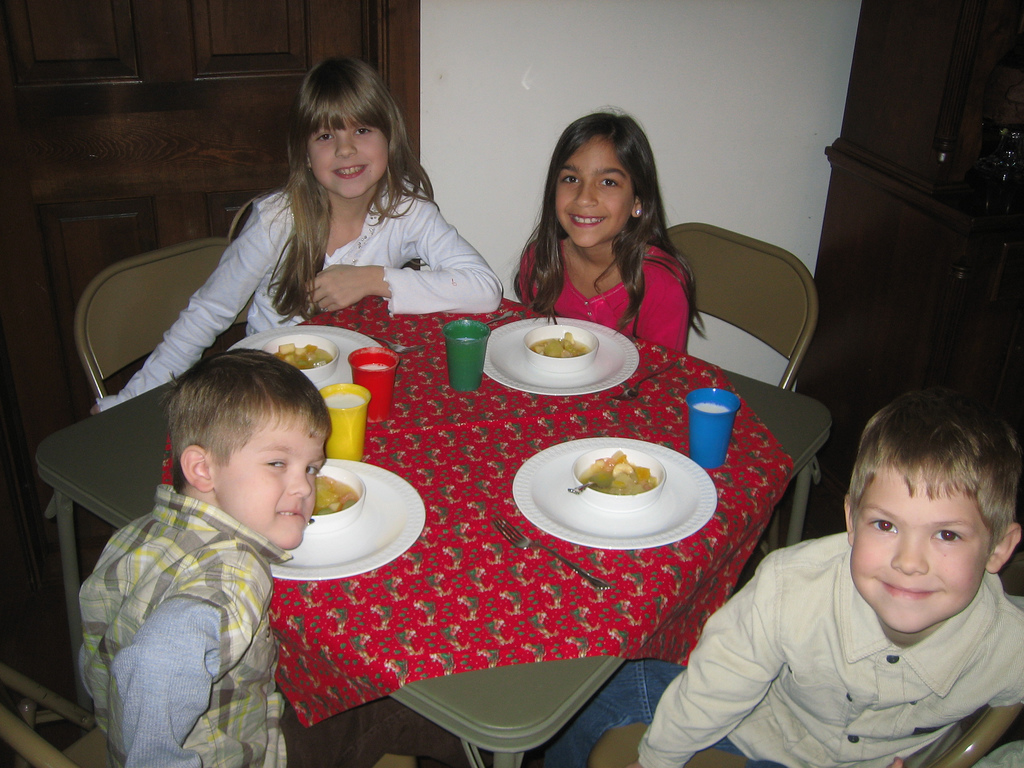 The Kids Table is where all the kids eat dinner at holiday family gatherings.
It's generally a rickety card table from the basement pushed beside a yellow plastic one from the playroom that ends up turning Grandma's hallway into an eat-in kitchen. Sometimes it's two different heights, sometimes the chairs are broken, and usually the whole thing is covered in a plastic Christmas tablecloth freshly ripped from the dollar store cellophane.
No matter what though, The Kids Table a great place to find burps, laughs, and juice spills at a holiday meal. Everyone's enjoying a warm evening with cousins decked out in their finest cableknit sweaters, rosy red cheeks, and massive bedhead.
Yes, The Kids Table is great for many reasons.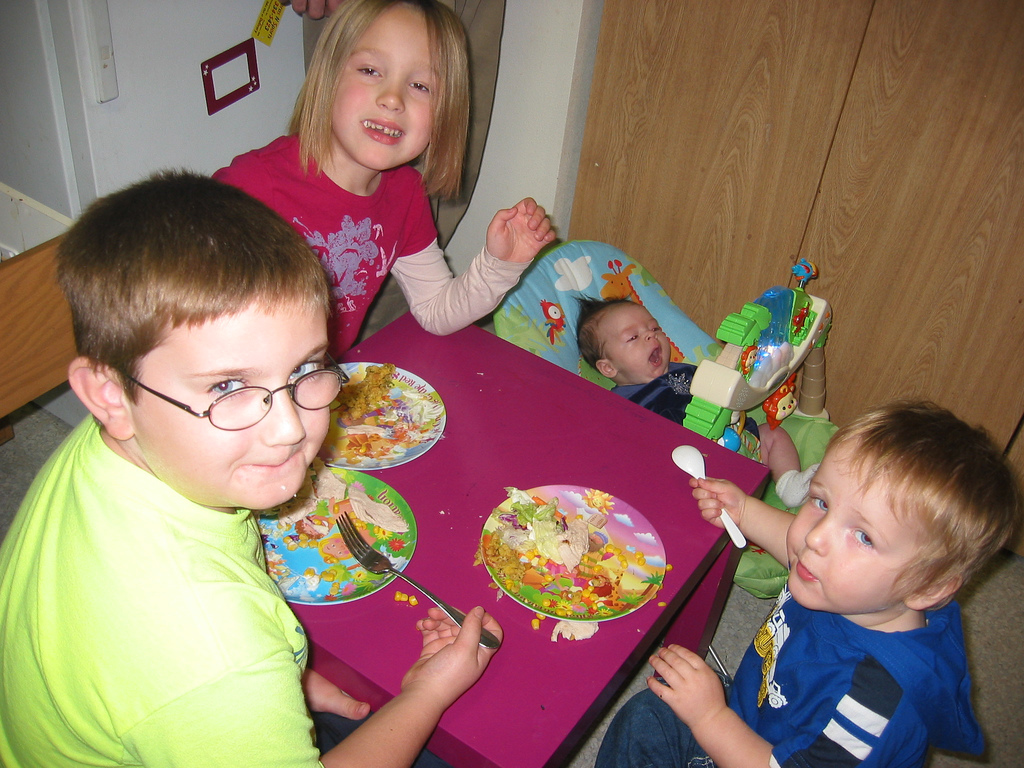 First off, no parents, no problems. Nope, they're all baking pies, playing ping-pong, or sipping eggnog by the fireplace. The parenting theory here is that the kids sort of form a group safety net who will likely come screaming if somebody gets hurt, so no need for a pesky watchful eye. So with all adults distracted, rules fly out the window and suddenly elbows lean up on tables, chewed-up brussel sprouts get hidden in napkins, and somebody starts eating mashed potatoes with their bare hands.
And no matter what how old everybody is the rule at The Kids Table is that you must act like you're seven. Teenagers who think they're too old for the table quickly start blowing bubbles in their milk, pouring salt in people's drinks, and giggling like mad. Then someone pops a loud fart and everyone laughs for ten straight minutes.
Lastly, let's not forget that The Kids Table eats first and sometimes features special items like lasagna with no onions, random chopped-up hot-dogs, or real Coke.
People, a lot of good times and great moments happen at The Kids Table. Little ones learn from older siblings and cousins. Childhood bonds and friendships are formed over toys, tears, and gravy spills. And for kids, it's good practice for eating with high-school pals at the local greasy spoon when someone gets their driver's license or scarfing a hungover breakfast with college roommates at the dining hall.
So thank you, The Kids Table.
For all you do.
AWESOME!