You weren't sure if you were gonna score that cheese-drippy sandwich or crispy hashbrown soaking through the paper sleeve. But you ran in the door and then barely scored a hot and steamy breakfast before the menus flipped, the lights started flashing, and hot burgers started rolling off the line.
Now you can kill your early morning munchies a few different ways. Yes, grab that greasy breakfast before the buzzer, snag a fresh lunch after the flip, or go half-and-half with an Egg McMuffin with fries stuffed in it or a Big Mac with a hashbrown patty in place of the middle bun.
You're a fast-food superstar.
AWESOME!
Pre-order The Book of Awesome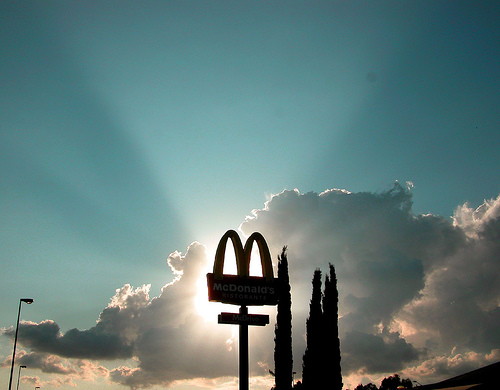 Photo from: here