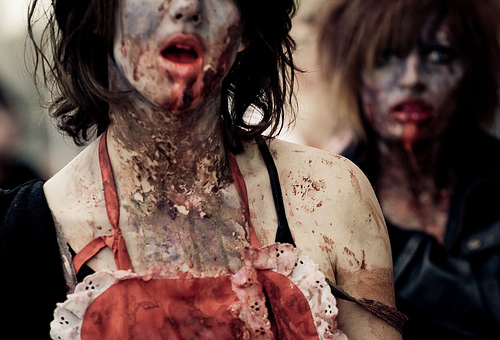 It's a quiet night.
You're driving your girlfriend home from the movies in your dusty, beat-up pickup truck. The moonlight casts strange shadows in the town square as you slow to a stop under a flickering streetlight. Something catches your eye in the rearview mirror just as your girlfriend lets out a blood-curdling scream — your truck's suddenly surrounded! By something big, animals? No, big, bigger, they're… people?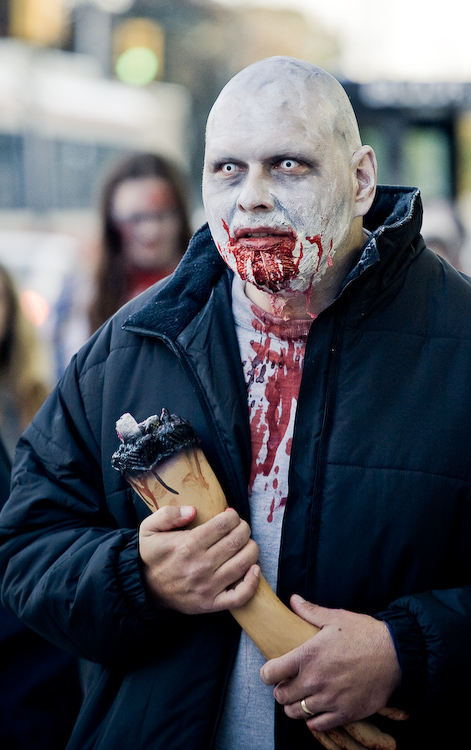 Bloody arms in tattered rags start smacking the truck and hollow eyes connect with yours through the window. As your girlfriend frantically pushes down locks you hit the gas and scream down side roads till you get to your aunt and uncle's 24-hour diner.
Swerving into the gravelly parking lot you're met with disaster. You race past blood-splattered shoes and broken glass on the walk before kicking open the screen door to a nightmare scene.
The place is full of zombies and they spot you immediately. You glance back and see your girlfriend screaming as they've surrounded her and started rocking the truck. As they awkwardly tipsy-teeter towards you from all directions, you scramble behind the counter, desperate for something, anything, to fight them off.
Suddenly your eyes spot an old wooden box under the counter with a big padlock on it. You bootkick it open and rip back the lid just as you hear the glass shatter outside and your girlfriend scream.
It's a massive stash of weapons.
AWESOME!
Happy April Fool's Day!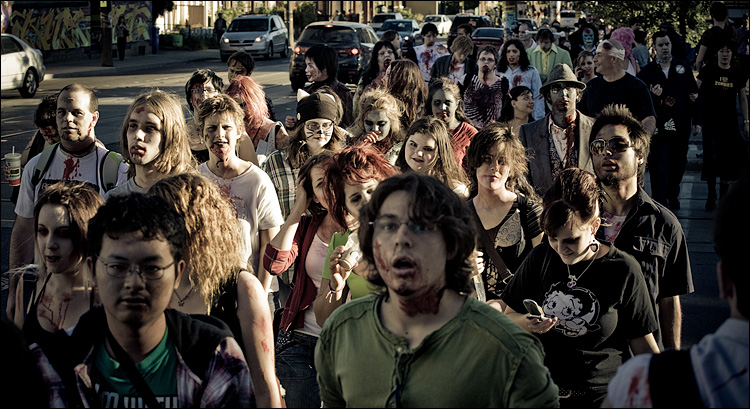 Photos from: here