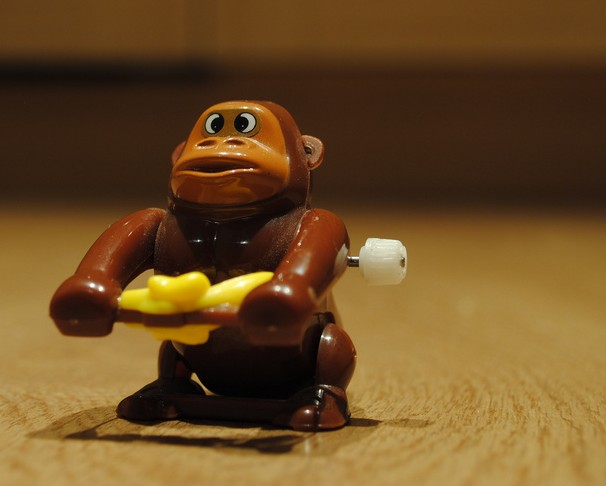 Mmmm, girl.
You know it and I know it: that zip-zippery sound of winding anything up is a slow building crescendo of anticipation. You crank the plastic walking toy, spin the garden hose wheel, or twist the egg timer tightly until everything locks and loads. Don't matter whether you're reeling in a fish, charging a manual flashlight, or preparing a set of chattering teeth to walk across the kitchen table, it all feels great.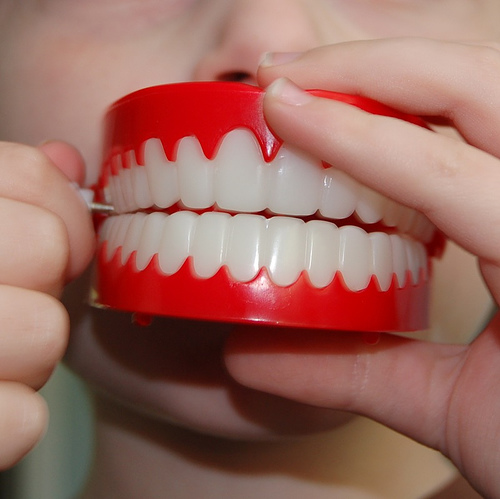 It's the sound of important work about to start. It's the sound of important work about to finish. It's the sound of progress, movement, and clicky little baby steps toward a bigger goal. Soon the fish jumps out of the water, the flashlight lights up the campsite, or  the toy teeters across the cold basement floor.
That wind-up clicking scratches a tiny little itch deep in our brain and gives a smirky sense of satisfaction when you've twisted 'til you can't twist no more. Yes, when you build energy up inside whatever you're winding up, you sure do crank yourself up, too.
AWESOME!
Scope the full list as we count 'em down.
— Email message —
"Hey Neil, Clover thinks it's pretty cool she's in
The Book of Awesome.
She said 'That's me in that book!' and 'That's sooooo cool!' I was hoping she'd say 'AWESOME', but alas. I read her a few bits and pieces and it led to a conversation about the sound of cutting into construction paper. Thanks again and we're all (especially Clover) looking forward to the
book launch
!" –
Evan