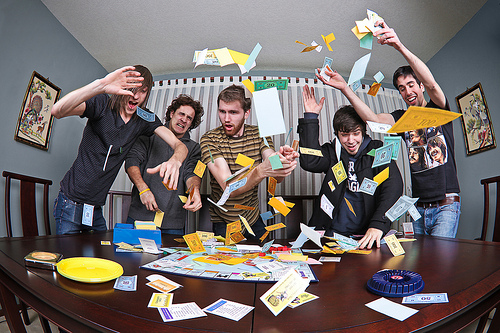 I'm terrible at board games.
Look at me: trying to roll doubles to bust outta jail, putting down bill or door on a no-word score, and frantically stabbing my pencil at my scribbly drawing over and over while the hourglass sand drips down. You see, this why I love those rare moments when even I manage to nail a perfect board game move:
10. When someone challenges a word  you made up in Scrabble and it ends up being a real word. Thanks for your giant, nonsensical vocabulary, Scrabble Dictionary. We'll take op, pe, or xi to the bank any day.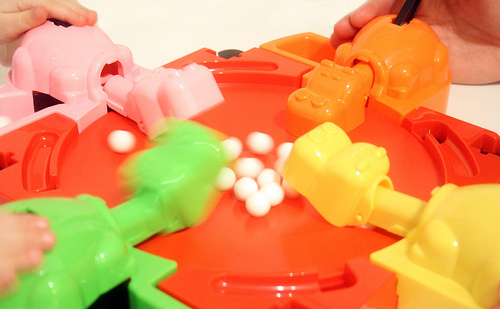 9. Eating the last marble in Hungry, Hungry Hippos. When the game begins it's a gobble, gobble, give mom a headache feeding frenzy. But when there's only one white marble spinning around everything turns into goosebump-popping, eyebrow-furrowing strategy and wit. Make your move and calmly splash back into the river.
8. Suddenly noticing you got a surprise diagonal in Connect Four. When you realize you won the game make sure you throw your nose in the air, give a slow and evil smile, and calmly pet your cat. This was your plan all along.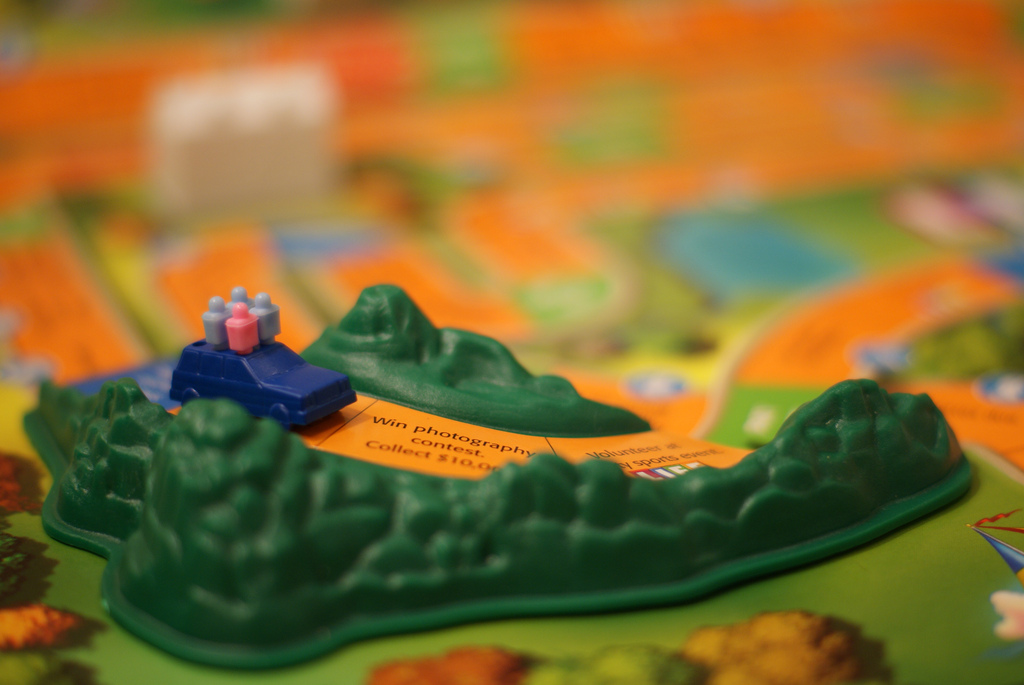 7. Becoming a doctor in LIFE. When you land on the top salary spot you're laughing for the rest of the game. Just make sure your station wagon doesn't topple off the side the mountain spilling your pink and blue kids everywhere.
6. When your partner figures out that bumpy lump of purple clay you're molding in Cranium is  actually a cheeseburger. Good work, Michelangelo.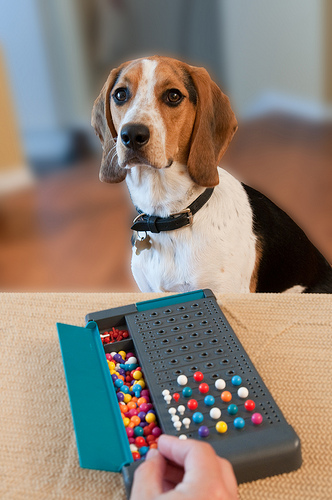 5. Guessing someone's Mastermind combination in three tries. Even though it's usually a fluke make sure you take a minute to stare absently at the ping-pong table and daydream about life as a professional codebreaker.
4. Actually using the horse to kill off a major player in Chess. That legless knight never seems very powerful until the moment you realize he's in trampling distance of a big kill. Make sure you use the piece to purposefully whack your opponent across the room and, for extra fun, let out an obnoxious whinny.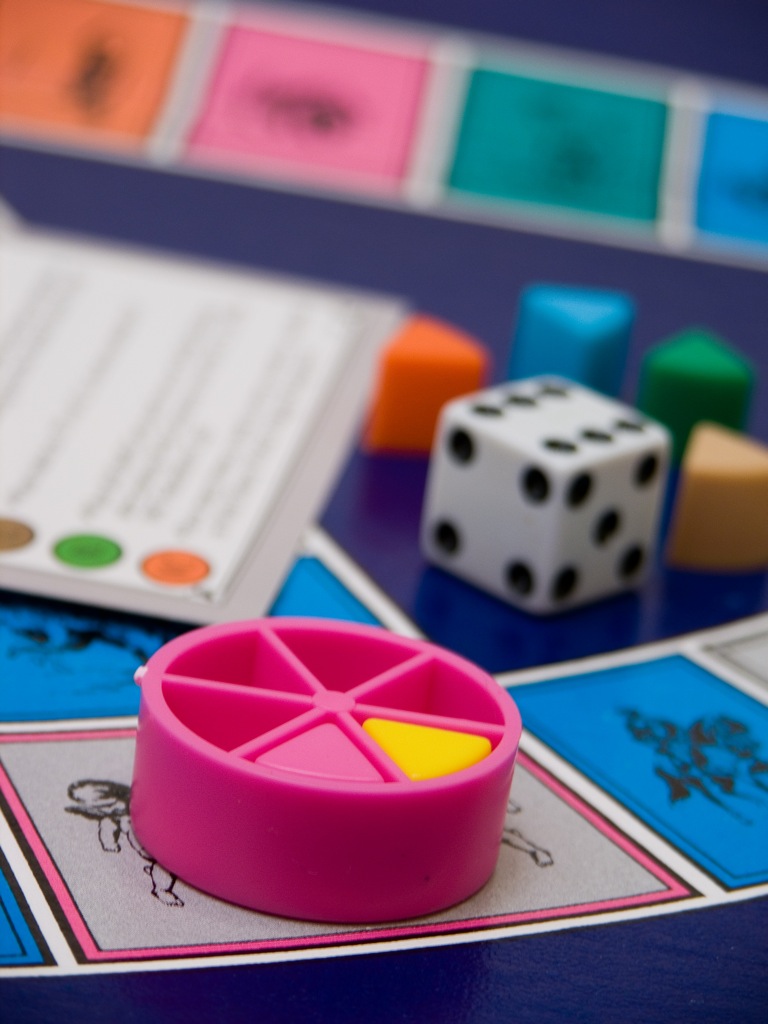 3. Using the stock answer for a Trivial Pursuit category and getting the pie piece. Thanks for saving the day Carl Lewis, Marlon Brando, or nitrogen.
2. Coming up with a lie so good in Balderdash that when they're all read out you almost believe your own definition is the real one. You're at the top of your game so enjoy the moment and get ready to reel in some suckers.
1. Rolling double-sixes in Monopoly and landing between the other guy's Park Place and Boardwalk hotels. Good move skipping the five-star joints in favor of crashing on Baltic Avenue. The kids didn't need a swimming pool or HBO anyway.
People, you know and I know it: these Perfect Board Game Moments can change the game and knock your opponent straight outta the living room. They're beautiful little breaks in the middle of tense moments that fill family night with a great big shot of
AWESOME!
Order The Book of Awesome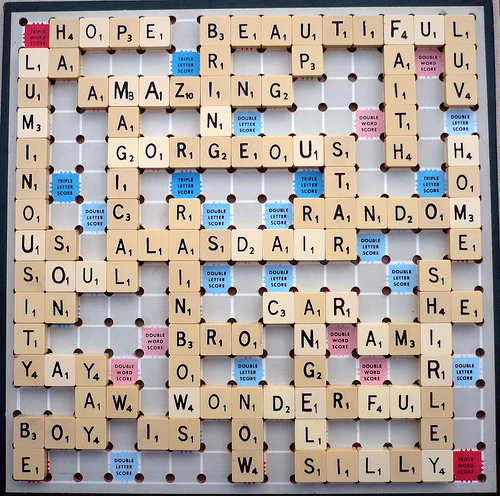 — Email message —
"Hi Neil, I found your website – and your book – while taking a break from my business law text book.  (Business law = BO-RING.) I'm glad that you think the way you do… loving the details of life can make a huge difference between being sad and dissatisfied, and grateful and content.
My boyfriend is moving away to just-about-Canada a week shy of my much anticipated graduation, his birthday, our officially-together-for-one-year mark.  He is sad, and I am sad, but I'm sending The Book of Awesome with him, with notes written on the pages – thoughts, jokes, memories.  It will be like watching a movie together… " – Missi