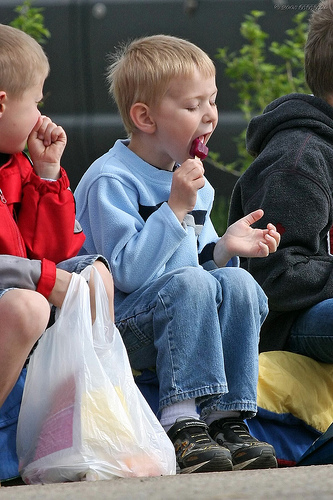 Careful now.
You started strong but now you're down to the drippy ice-cold clump in the middle of the stick.
You can't reach it from the top, you can't reach it from the bottom, and using your fingers or a fork is cheating. No, you're going straight in and facing the big risk of a cherry chunk of icy goodness crashlanding into a neon pink stain on your shorts.
There's no time for stalling so put on your game face and let's get to it.
Take a deep breath and carefully twist the stick upside down really quickly while tilting your head sideways and loudly sucking your way into a tongue-twisting, teeth-tightening, gravity defying moment of pure popsicle biting
AWESOME!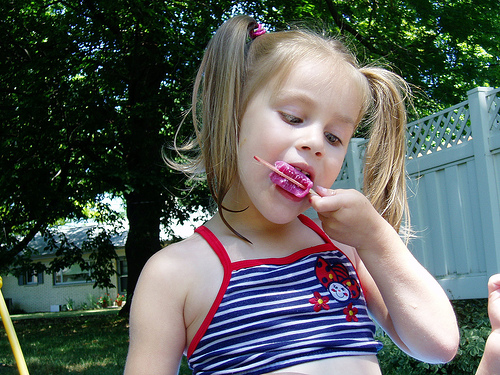 — Email message —
"I'm a teacher of the blind who teaches braille to kids. I seriously want The Book of Awesome in braille! I've begun leaving little pieces of 'awesome' around my class in braille and we go for 'awesome hunts'. These kids have it hard…i mean, REAL hard sometimes. Life's hard when you can't see, but there's also a bunch of awesome stuff that you can do when you can't see too! Thanks for making me a better teacher by teaching my kids how to BE awesome, and SEE the awesome in their world!" – Rachel