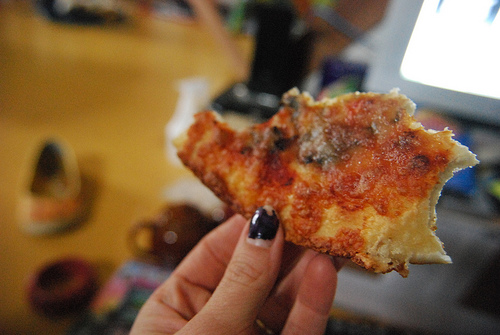 Personally, I'm a crustless gentleman.
Gimme that melty tip of of cheesy goodness, gimme that pepperoni with crispy edges, and then gimme another slice.
Yes, for my money Belly Space Analysis dictates I'm better off grabbing another slice from the box rather than chomp away at the crust's puffy blandness. So I gaze up at the feasting lions clawing the pizza zebra to bits around me and offer up my crust to anyone who wants it.
Sometimes I even leave a little cheese and sauce at the edges to sweeten the deal.
If you're a crust lover this is when your eyes flash fast and you growl at the others before tearing it from my hands and ripping it to shreds.
AWESOME!
Massive congrats to our friend Justin Halpern for hitting #1 on the bestseller list with his book Sh*t My Dad Says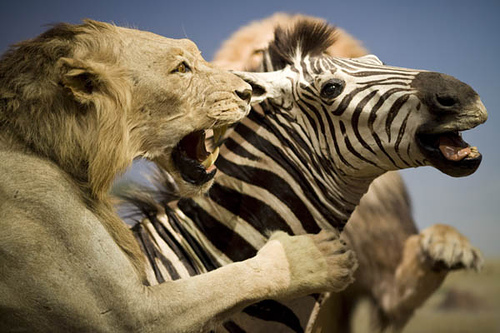 — Email message —
"I have been a fan of 1000 Awesome Things since #708. When I heard The Book of Awesome was out, I was SO excited! I couldn't find it at my local bookstore but my grandma lives in a different state than me so when I visited I checked her bookstore. Lucky for me, they had it! In fact, when I asked the man at customer service about The Book of Awesome, his face beamed and he immediately said yes. As it turned out, he was also a fan of your blog before the book had come out. He led me to the shelf, and there, in the middle, stood the book." – Sam