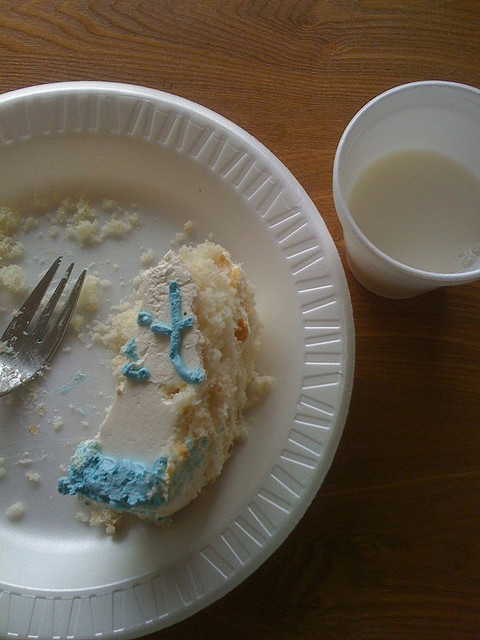 Cold pizza is just the beginning.
Now, make no mistake here: breakfast has a lot going for it already. Yeah, we're talking fresh brewed coffee, sizzling bacon, and hot, fluffy pancakes. Nothing wrong with waking up groggy and heating up the dirty frying pan, flipping down the toaster, or getting that coffee machine dripping. But there's also something sinful about eating things that have no business being in your mouth before noon:
• Cake. What's up, last night's birthday? We were all stuffed when the flaming sugar slab got wheeled up so most people didn't eat much. Thank goodness someone put it back in the fridge because now it's time to kickstart the day with a couple icing flowers. Goes great with ice cream.
• Coke. It's deliciously sinful pouring a tall glass of the brown fizzy at 8:00am. Don't even try to justify it, either. We understand, friend. We've been there too.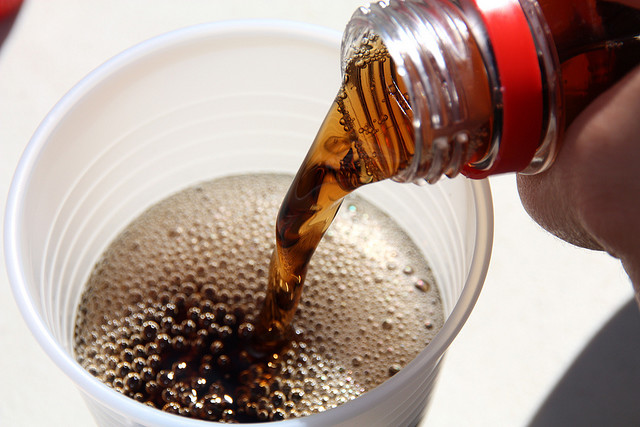 • Mix and Match. This is where you stare into your fridge for five minutes and realize you don't have any good breakfast stuff kicking around. Now it's time to grab a couple pickles, spoonful of peanut butter, and some slices of bologna before putting the backpack on and running to the bus.
• Regular breakfast food with a key ingredient missing. When we were little my sister Nina got sick and couldn't eat dairy for a while so she subbed apple juice on her Cheerios. Sure, maybe it's disgusting, but sometimes you gotta do what you gotta do. If you've ever smeared strawberry jam on your pancakes or eaten a plate of eggs with a handful of Ritz crackers, then you know what we're talking about.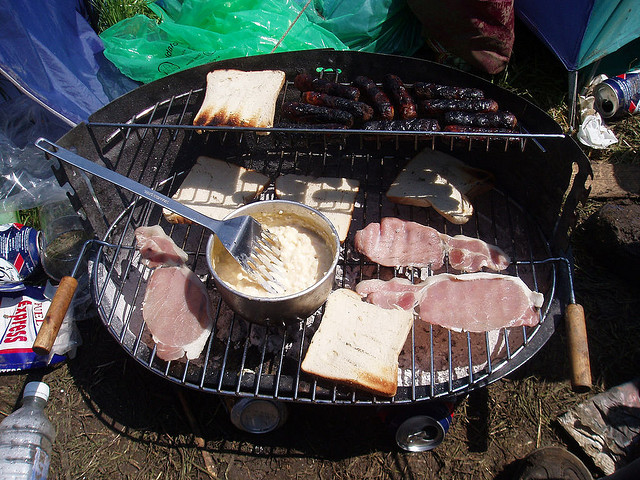 • Breakfast Barbecue. Flip on the gas and get grilling. You can try whipping up bacon or eggs out there if you want to keep the classics, but frankly, if you're ever gonna do dogs and wieners, now's the time. Great for camping or cottages.
• Leftover takeout. Open up your fridge and get ready for that surprise Styrofoam wake up call. Nothing like some snow peas and cross-cut carrots soaking in an ice-cold bath of soy sauce to get the day started with a salty jolt.
Now, morning is generally time for slow movements and soft tastes. Most of us baby our tongues with oatmeal muffins, scrambled eggs, or some butter on toast. But that's why it's fun eating ridiculous things for breakfast once in a while. You're drawing outside the lines, ripping up the rules, and adding adventure to your morning.
Bring on the day.
AWESOME!
Check out The Book of Awesome