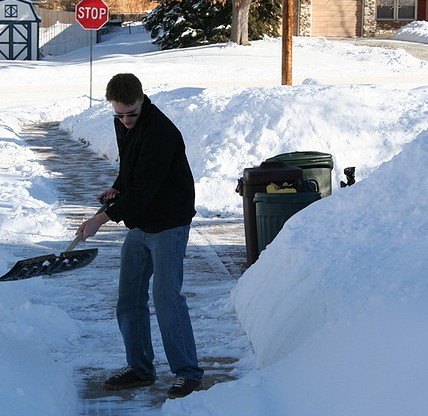 Sidewalks bring us together.
Fences split yards, lawns divide homes, and invisible property lines are scribbled on dusty blueprints in city archives. But somehow those little strips of concrete tie us all together and connect the dots between our lives.
It's a beautiful moment when a friendly neighbor shovels the snow off of your walk after a winter snowstorm. Swaddled in snow-packed mitts, sweaty scarves, and salty boots, they're just lending a helping hand of kindness and some friendly season's greetings.
AWESOME!
Photo from: here