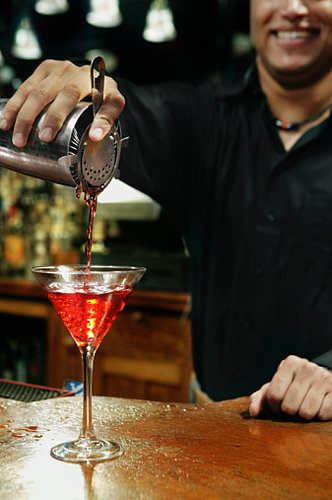 It's more than a pour.
Watching a bartender work really fast is like staring through the factory glass and watching all the whirring parts bump and grind before your beautiful finished drink pops out. Yes, you're the foreman in a hardhat standing with a clipboard and a smile watching all the bells ring, springs spring, and assembly lines ding before a glass full of ice, cherries, and umbrellas pops out right before your eyes.
Now, there are some key moves mastered by most really, really fast bartenders: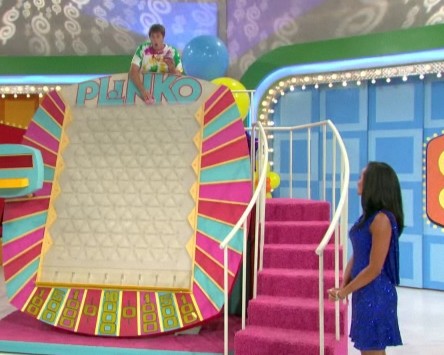 1. Throwing things. There's no time to place the bottle cap in the trash can so it's important to fling it off the mirror and let it Plinko down between all the vodka and Peach Schnapps bottles on the bar.
2. Absolutely no talking. In a way really, really fast bartenders are like really, really fast mimes. Usually they'll raise their eyebrows or put their ear in for the order and then immediately start slicing lemons, stirring glasses, and squeezing taps without speaking. Black clothes and painted teardrops optional, unless you're in a goth bar.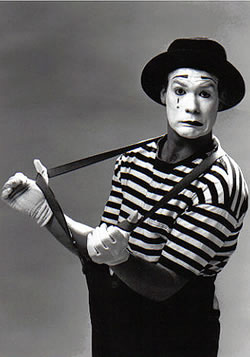 3. No official measurements. Forget the rules because really, really fast bartenders trust their eyeballs and know their mix ratios cold.
Yes, when you watch a bartender work really fast you're seeing an expert in action. Eyes are focused, feet are fleet, and hands are steady in these beautifully intense scenes of quick pours, expert fills, and fast and furious moments of
AWESOME!
[youtube=http://www.youtube.com/watch?v=-4x1eZSUYYk]