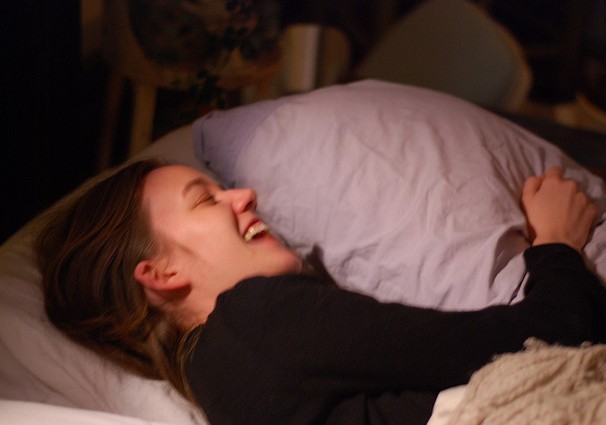 Flip the switch.
After touch-feeling your way past the bed frame and slow-peeling your way under the sheets you blindly slip and shiver into the cool and cozy comfort of your beautifully dented bed.
And whether you're giggling in the bunks with your brother, whispering in sleeping bags at a slumber party, or just lazing around on a sleepy Sunday morning with your wrinkly sweetheart of fifty years… well isn't it a beautiful moment when you're suddenly smiling in pitch blackness and laughing in a pajama-clad moment of intimacy.
Laughs in bed are a little bonus at the end of a long day.
AWESOME!
There will be an announcement on 1000 Awesome Things this Monday.
Photo from: here