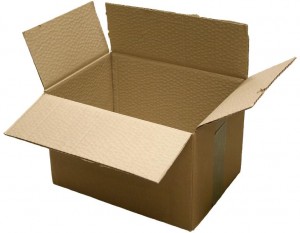 Packed boxes are ghosts.
After you move into your shiny new place those cardboard demons haunt your hallways and basements for months and months and months. You see them hiding behind drain pipes in the storage room, lingering between boots in the closet, and even subbing in for missing furniture. (Seriously, I can't be the only one with a corrugated bedside table.)
Now see, that's why it's so satisfying when you finally unpack the last one. Throw those VHS tapes on a bookshelf, stash the gravy boat in the cupboard, and drop them baby clothes in a donation bin.
You just exorcised your demons of laziness.
AWESOME!
Join us on Facebook.