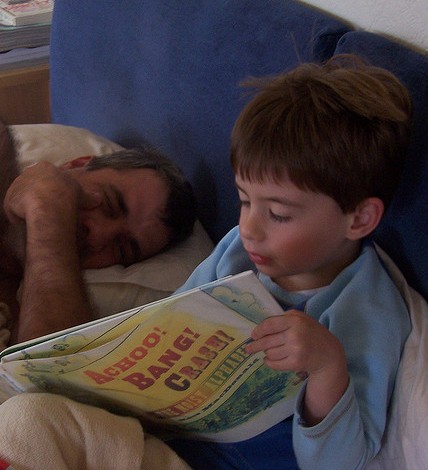 Once upon a time you had a baby.
Over those first few years you had ups and down, good times and bad, lots of laughs and lots of tears. You spooned applesauce off chins, you washed off their skin, and you walked them to their first day of school.
And as they grow up and grow older, as they grow taller and as they grow bolder, it's beautiful seeing their tiny eyes sparkle with little pops of understanding of the world around them.
It's a beautiful moment when your little one takes a book from your hand … and bumbles through a story that they want to share with you.
Once upon a time you read to your baby.
And now they're reading to you.
AWESOME!
Photo from: here