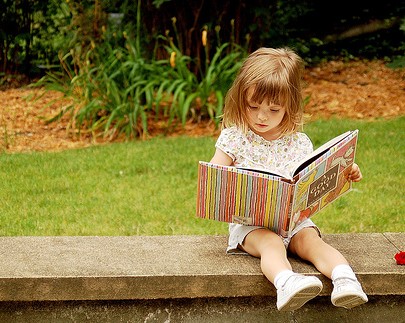 Have you seen Twins?
Yes, before The Governator governed he played Danny DeVito's book-smart-street-stupid long lost brother in this classic screwball comedy. The story goes that The Terminator stole all the brains and muscles in the womb which turned him into a Superman but left poor Danny with only the throwaway genes left over.
Now I know it's just a movie but there's a classic scene where Danny is swerving a car through downtown streets while Arnie flips through the manual in the passenger seat. He's literally fast-flipping page after page after page like he's peeling through a phone book when DeVito turns to him and says "What're you doing?"
To which Arnold responds "Learning to drive."
And come on, don't short chapters help us all feel a little like Arnold Schwarzenegger in Twins? Honestly, when you're flipping pages fast, cracking that spine hard, and blazing through the book so quickly… well, it sure feels good, it sure feels great, and it sure feels a lot like
AWESOME!
Photo from: here