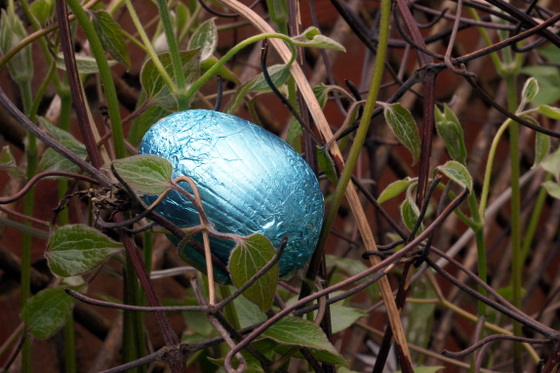 Surprise!
While mindlessly dragging your hand between the couch cushions, sweeping the backyard patio stones, or searching for extra batteries in the junk drawer a tiny foiled egg suddenly appears like a sugary gift from the heavens.
And when you score that surprise chocolate dropping just remember there can be absolutely no stopping before quick-peeling and quick-popping that chocolate straight into your mouth. Time of day, hunger level, age of chocolate — none of this matters. Frankly, if you're stuffed on breakfast pancakes and the chocolate is powdery white and tastes like foil from two Easters ago… that is victory.
Yes, finding a chocolate egg way after Easter is an eyes-wide moment of taste-based wonder.
Finding a chocolate egg way after Easter is
AWESOME!
Wow! Thank you for making The Book of (Even More) Awesome an instant bestseller! Read the first 20 pages now.
Thank you to The Today Show for having me on this morning! (UPDATE 8:46am EST: Bumped at the last minute due to Bin Laden news. Will post if it's rescheduled. Sorry especially to those waiting outside with the great "Being on The Today Show? AWESOME!" signs.)
— Email message —
"While reading The Book of (Even More) Awesome at least 80% of the awesome things I could relate to. I really want to share it with others so they could know how awesome life is sometimes even when they're at their lowest. Another great thing is that you can pick whichever page you want to start! There's no beginning or an end to it! I swear, this book will make you day better!" – Karen