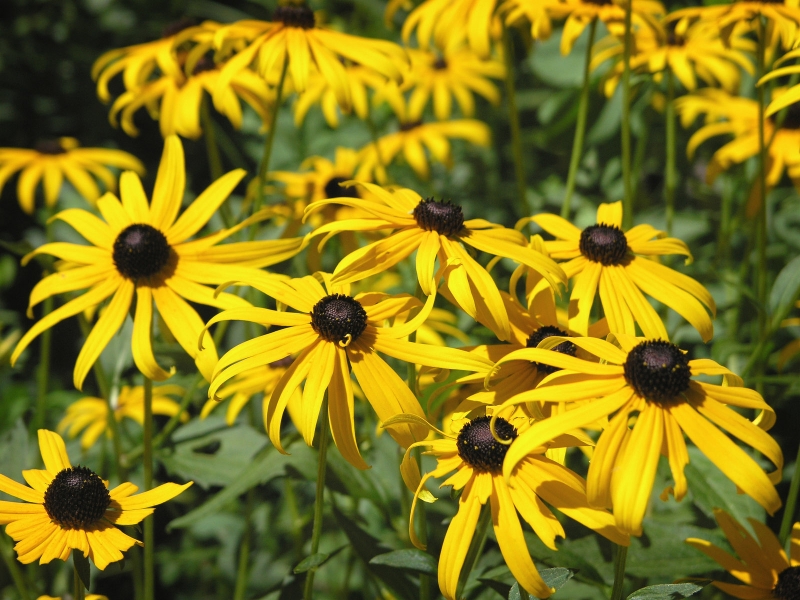 My friend Ago got excited.
We were hanging out after work the other day and he started going on and on about how the previous owners of his new house had planted perennial flowers. "They just popped outta the ground," he said, completely astonished, eyes popping wide like a giant squid. "It was like magic."
He and his wife Nat gazed upon the earthy brown patch outside their home every day and started enjoying the random mish-mash garden that bloomed straight up out of it. "It was like a free garden," he said to me, jaw dropped, tongue hanging out like an eager puppy. "No money!"
And he does have a point.
After all, if you've ever moved into a new place you know how empty it seems when you get there — old mothballs in the closet, cobwebs where the couch was, rock-hard baking soda in the fridge, that's all you got.
But someone was there before and it was a home before it was your home. So it's fun to stop and think: Who used to live here? What did they do? Did they have kids? And hot water problems, too?
Plants and flowers left behind form a loose connection between everyone who ever lives in the same place. They're little notes scratched between yesterday and tomorrow's tenants connecting us all through maple trees, sharp shrubs, and whatever comes out of the garden in the spring.
So when you're moving take your dining room table, take your tube TV, and take your rusty drive. But make sure you leave something good growing in the garden … make sure you leave a little hello and high five.
AWESOME!