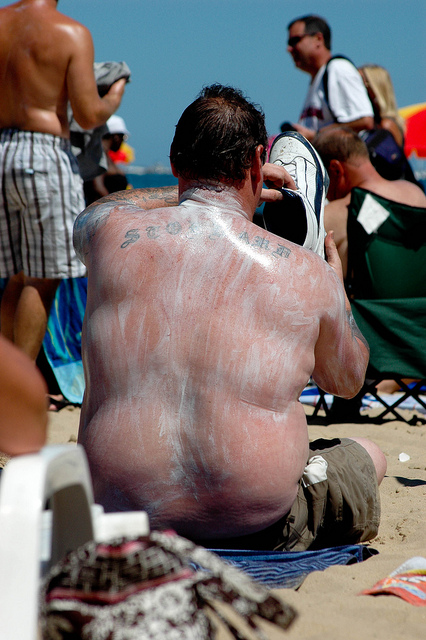 What's that on your arm?
Wait, let me guess — is it a giant smear of white sunblock gooing up your arm hairs? Brother, I been there too. And I guarantee my arms are more gorilla than you, so whenever I'm thick-blobbing it on the back deck before the barbecue it feels like I'm petting a dog with paint. Soon I'll be helplessly wagging my drippy hands in your face asking if I can please wipe my sunblock overdose all over you.
Of course, when I'm not overdoing it I usually have the opposite issue — squeezing out barely enough to cover a shin and two palms. Then I'm the guy getting the bottle all greasy with my slippery paws as I try to frantically fart-squeeze more out of the container to cover up.
Yes, that's what makes it great when I actually squeeze out the right amount of sunblock. No double-dipping, no double-dripping — just enough of the cool n' creamy to cover myself up in style.
Cover your skin for the summertime win.
AWESOME!