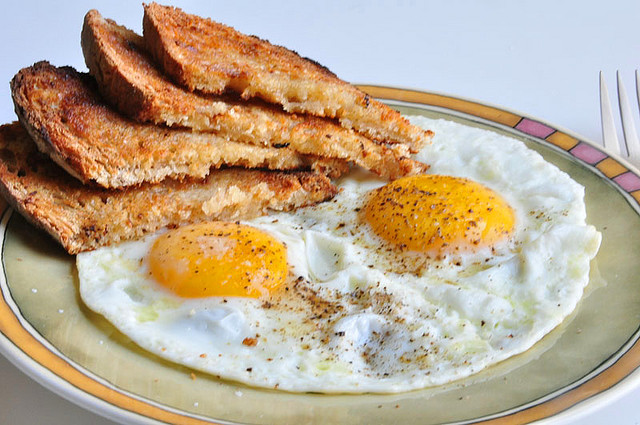 Toast gets cold fast.
I'm reminded of this nearly every morning after I toss a couple scrambled eggs onto a plate and then mindlessly chomp into the cold and crumby jam-smeared bread that's been lying around for a couple minutes.
Do you have issues like I have issues?
Hands up if you've ever watched your veggies get cold while the pot roast kept roasting, or served some hot, piping garlic bread before waiting thirty minutes for the lasagna to finish. Yes, eating the side dish long before the meal ranks up there on 1000 Annoying Things, that non-existent netherlist that also includes #983 Peeling off a band-aid that's stuck to your arm hair, #982 When full hugs meet side hugs, and #981 Clogging someone else's toilet.
And that's why it's so great when everything you're cooking gets done all at once. When microwaves ding and ovens chime and everything is ready all at the same time, well that's an itty bitty moment of bliss and a great big feeling of
AWESOME!
Big news, everybody! Thanks to all your support The Calendar of Awesome is coming out this month and The Book of (Holiday) Awesome is coming out this Fall! More details soon.