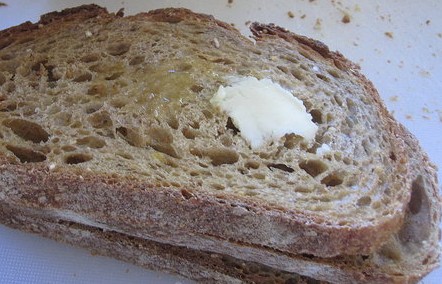 When I drop a hard chunk of butter onto a slice of hot toast I like to pretend I'm an adventure guide helping a pack of rich tourists through some rough jungle terrain when we suddenly stumble upon some dangerous quicksand in our path. "Stay back," I caution, squinting my eyebrow and holding my arm firmly to my side, causing the portly Hawaiian-shirt-and-binocular covered tourists to stop and stumble into each other.
"Shhhhh … watch this," I whisper to them, my eyes popping wide as I fumble frantically in my backpack. They stare breathlessly in their brand new Tilley hats and hiking boots as I peel out a giant hunk of butter and toss it straight ahead of us. Toucans squawk overhead and snakes rattle in the bushes as we hold our breaths and watch the butter slowly melt into the unforgiving sea of brown. "Just what I thought," I say to them.
"We're toast."
Seriously, that's what watching butter melt on hot toast feels like to me. It's mesmerizing seeing that white fatty block that came from a cow dissolve into invisible liquid and soak deeply into the crispy crust of hot bread. Next it's time to scratch the butter in further with a knife … smear sticky sweet jam all over it … and then chomp right in.
AWESOME!
The Book of (Holiday Awesome) comes out next week! This is the first awesome book to include color (woo-hoo!) and features holiday classics from the blog as well as around 40% new content. Join us for the book launch on November 14th at Indigo Manulife Centre in Toronto and pre-order from Indigo, Amazon, or Barnes & Noble.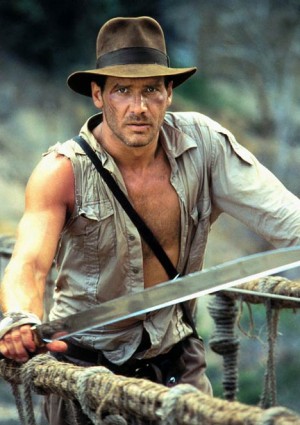 Photos from: here