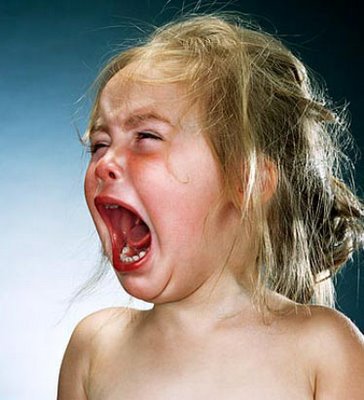 There's nothing like a good old-fashioned holiday hissy fit in an elbow-to-elbow packed mall to help soothe your fraying nerves.
Whether it's the snotty-nosed toddler wailing on Santa's lap, the sweaty snowsuit screamer on the floor of the toys section, or just your everyday baby bawler yelling to the food court heavens, it doesn't matter.
It's just a migraine moment in the middle of mall mayhem.
And whether you're taking care of your baby brother, babysitting the neighbors, or wheeling around your own mutant offspring, we've all been there. We all know the stress, we see the staring eyes, we all know the pain, and … we do sympathize.
But it's still great when that kid crying in the mall just isn't your kid.
Hark! The herald angels sing.
Glory to the kid free king.
AWESOME!
[youtube=http://www.youtube.com/watch?v=SXGKfRYRho4]
Photo from: here