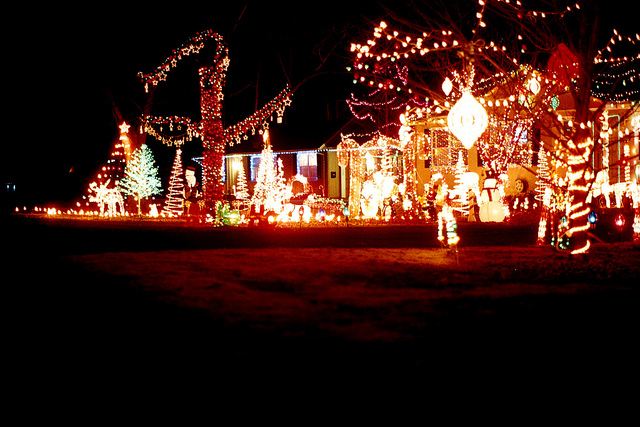 Every city has a street.
It's the quiet cul-de-sac where all the neighbors play it big for Christmas and decorate their homes with the great light show the world has ever seen. Word gets out through the local paper or radio station and soon everyone knows it's just the place to go for a late night cruise down Neon Light Lane.
It's the one place everyone enjoys traffic jams.
Sitting bumper to bumper around the quiet crescent, you push your hat above your forehead, press your mittens to the window, and stare out at the twinkling scene. Reds and greens flicker and flash on your darkened face as snow reflects classy floodlights, roofs beam with strings of white, and inflatable Santas bob and wave from the middle of lawns.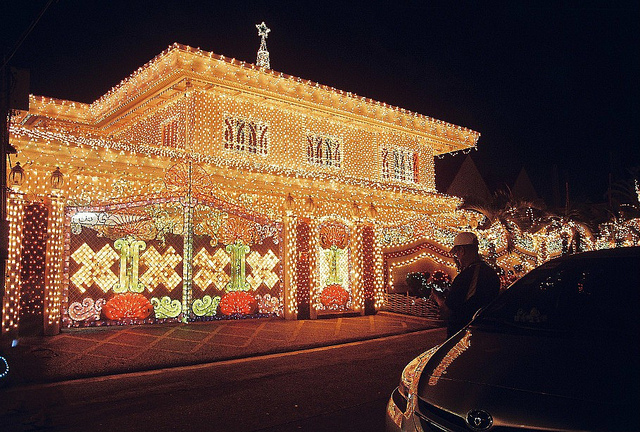 And there's always one house that is just a bit better than the rest. It's probably the family that got the parade route started with the big splash every year. I like thinking the neighbors leaned on their shovels with furrowed brows when they first saw lights spelling Merry Christmas being draped across the roof, but over time their Grinchlike hearts melted and they felt the Christmas spirit themselves.
Somehow over time the street grew and grew and grew until it became the sparkly beauty we see today. There's something fun and something sweet about bundling up and just driving down the street. Hear the carols softly on the radio, feel the smiles in the car, and just take a moment to relax and remember how lucky we are.
AWESOME!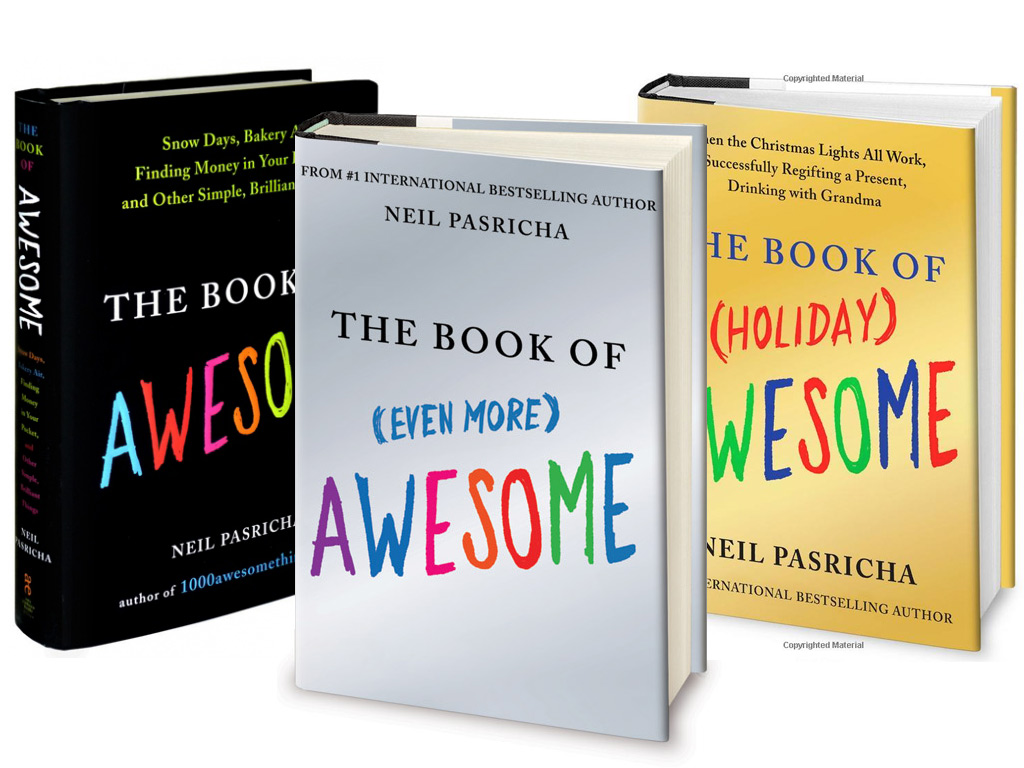 "For anyone who relates more to Clark Griswold than Buddy the Elf, Christmastime can be a minefield — a season of pinched nerves and picked-over family wounds instead of plain old peace and goodwill toward men. If your home is starting to feel comparable to chaos theory, then perhaps it's time to pick up Neil Pasricha's The Book of (Holiday) Awesome to deliver some solace amongst the stress." – The National Post