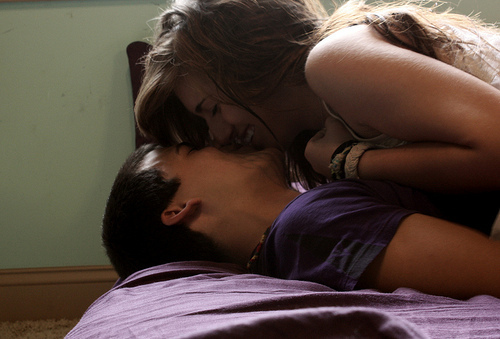 Smooch, smooch, smooch.
Yes, nothing says love like locking lips. And whether it's between snoozes on the futon, in the back row at the movies, or swinging from the top of the Ferris wheel, it's always a beautiful moment when you close your eyes and connect in a soft and tender embrace.
When you feel the person you're kissing smiling while kissing you too,  it's another little sign they're enjoying it just as much as you.
AWESOME!
Photo from: here