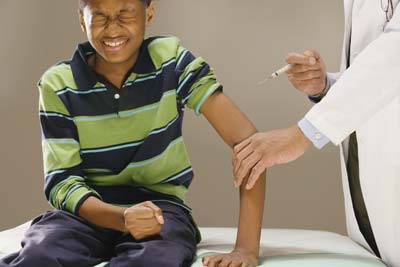 It's the battle of the bugs.
When I was a kid I was deathly afraid of needles. Nothing was scarier than getting jabbed by some lady in blue smocks. And I mean nothing, too: not crackly furnace noises through bedroom vents, walking around unfinished basements in the dark, or even hearing dentist tools firing up before some cavity drilling.
Yes, I always thought needles were worst of all … until I began to understand them.
As I grew up I learned that needles were just little guns firing tiny bugs into the war trenches of my bloodstream. These bugs were crippled and weak and helped my Blood Cell Warriors learn the tricky ways of Bloodstream Battle. After I got a needle, and while my six-year-old self cried and sat on the toilet, my Blood Cell Warriors were busy tearing apart the remains of evil Tetanus Knights and Polio Savages — drawing up detailed battle plans, creating Antibody Weapons, and training for the day when they were called on to fight.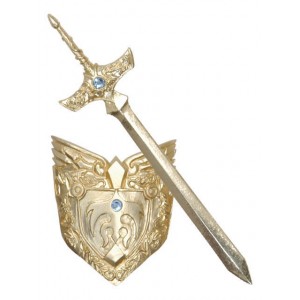 Getting needles helps our bloodstream save the day in the future.
Yes, needles don't seem scary when we imagine ourselves Human Warrior 3000s, sitting steely-eyed on the tissue paper in the doctor's office, rolling up our sleeves for the next big battle.
So next time you get a needle make sure you walk out of there with tough words for any disease planning a future attack. Feel that sting under the Care Bears band-aid on your shoulder and just tough it up and say…
Just try it, Tetanus. Watch your back, Whooping Cough. And don't even think about it, Diphtheria.
AWESOME!
Thank you! The Book of Awesome is an international bestseller for the 22nd month in a row!
[youtube=http://www.youtube.com/watch?v=L_HkH8huuzA]
More info: here
Photo from: here