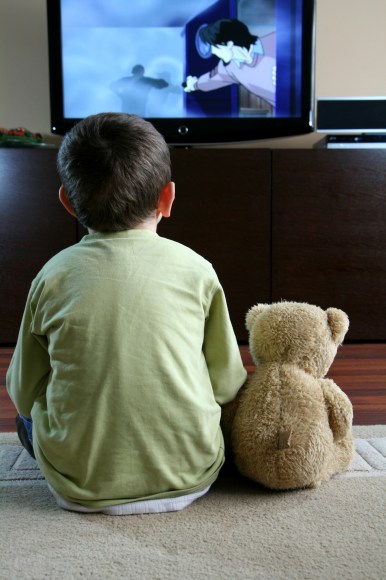 It's the crack of dawn on Saturday.
You're up before your parents so it's time to tiptoe downstairs in your thin Spider-Man pajamas, sneak into the kitchen, and pour three servings of Corn Pops into a heavy ceramic bowl. Next, carefully carry it to the family room, slide onto your stomach on the carpet, and flick on the TV and let your eyes pop as the colorful reds and blues settle warmly on your face.
Yes, it's time to spend the entire morning watching cartoons:
#15. Inspector Gadget. Who didn't love bionic policeman Inspector Gadget? Although his own built-in extendable arms and pop-up roller skates often malfunctioned his faithful niece Penny and intelligent superdog Brain got him out of trouble. Go-Go-Gadget
[youtube=http://youtu.be/e-JHfXVlkik]
#14. Beetlejuice. This was the eight-year-old equivalent of an acid trip. No parents + two bowls of Count Chocula = brain-swirly visit to the netherworld.
[youtube=http://youtu.be/fvyK2OwDPFU]
#13. Heathcliff. For years Heathcliff suffered as the poor man's Garfield. But today we say: No more! Garfield and Friends gave the more popular fat cat a really weird deep voice and had too many skits with that bizarre Egg with Legs Guy. Heathcliff, today we bring you the legions of fans you always deserved. Heathcliff, today we bring you… redemption.
[youtube=http://youtu.be/cxI5fSp1cco]
#12. Muppet Babies. We can all learn from Baby Kermit and Baby Miss Piggy in the opening theme song: "When your room looks kind of weird and you wish that you weren't there… just close your eyes and make believe and you can be anywhere." True fans will remember Animal screaming "Go bye-bye!" after the end credits while Gonzo gets shot to the moon.
[youtube=http://youtu.be/EwaddpsKdKg]
#11 and #10. He-Man and She-Ra The best part about He-Man was that the entire show was about an average guy turning into the most powerful man in the universe and his shy cat turning into a ferocious tiger. Talk about perfect for setting up dramatic family room scenes. You can try getting your kid sister to voice the Castle Grayskull speaker but she'll probably want to play She-Ra.
[youtube=http://youtu.be/7yeA7a0uS3A]
[youtube=http://youtu.be/qI0UJCCbtDg]
#9. Police Academy. I'm not sure if I was the only one watching this Police Academy but it filled a few hundred hours of my childhood. Like Beetlejuice, it was a classic movie turned into a children's cartoon. I was always hoping the trend would continue but unfortunately both "The Color Purple Adventures" and "A Fish Called Wanda: The Animated Series" were killed in production.
#8. GI Joe. There was always that one kid who's parents didn't let them watch GI Joe because it was too violent. Poor kid had to watch Rainbow Brite.
[youtube=http://youtu.be/1HrtKoHsIf8]
#7. The Raccoons. This was a Canadian cartoon about a feisty group of animals battling aardvark industrialist Cyril Sneer for control of the forest. If you watched The Raccoons I'm guessing you like poutine, free health care, and hockey.
[youtube=http://youtu.be/FXsjzcC4Jdw]
#6. The Real Ghostbusters. If you don't have the theme song running through your head already you will in a second. Good luck getting it out.
http://youtu.be/ylCKZkpMcPU
#5. Jem and the Holograms. Jem single-handedly introduced young girls to the smoky club underworld scene. Raging jams against The Misfits and exotic globe-trotting adventures helped Jem protect her identify as Jerrica Benton and take care of the Starlight Girls. Man, I know way too much about this show. But I swear, I never watched it! I was too busy reading The Baby-sitters Club books.
[youtube=http://youtu.be/JNqrWm1M3Sc]
#4. Alvin and the Chipmunks. You could tell a lot about a kid by his favorite chipmunk. If you liked Alvin, you were outgoing with great social skills and lots of friends. If you liked Simon, you were a fun-loving nerd who did well in school and maybe played a musical instrument. If you liked Theodore best, you had poor decision-making skills and things just didn't end up well for you.
[youtube=http://youtu.be/-iHZpaaVnSk]
#3. Thundercats. Speaking of violence, my babysitter Jean didn't let us watch Thundercats because she thought it made us too pepped-up and rowdy. "But Jean," we pleaded, while balancing Superman-style on a playpen full of babies, "cat-like humanoid aliens fighting off Mumra for total control of space teaches us valuable life lessons."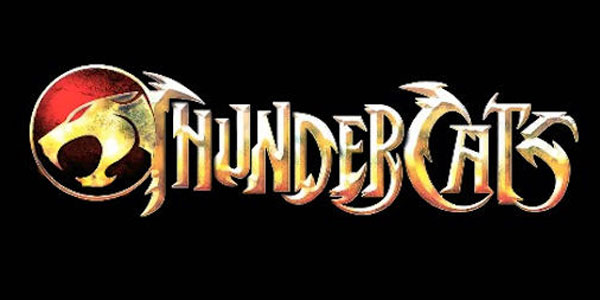 #2. Duck Tales. Woo-oo!
[youtube=http://youtu.be/frGLMtGsotc]
#1. Teenage Mutant Ninja Turtles. I saw someone wearing a TMNT shirt last week and we got into a fifteen minute debate about which turtle was best. (He was a Raphael guy all the way but I said "Donatello's just got a stick, man. Just a stick. Think about what he does with just a stick.") My point is that any cartoon that starts furious debates 25 years later is the #1 cartoon of the decade.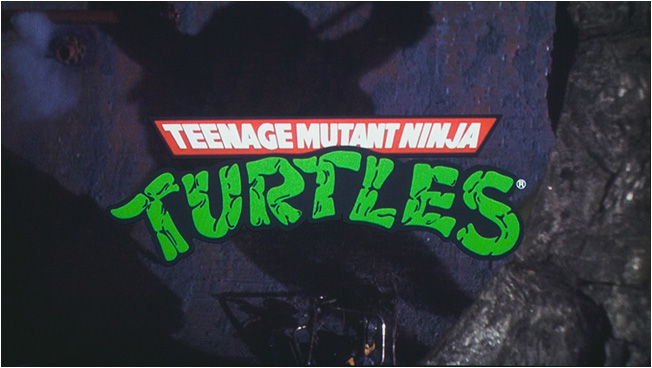 Sure, over the years Saturday mornings smeared, our favorite shows got canned, and we grew up and grew into people that didn't watch cartoons all the time. But those theme songs are still with us, even as our lives roll on, and those memories are in our brains forever, as we dream on and on and on…
AWESOME!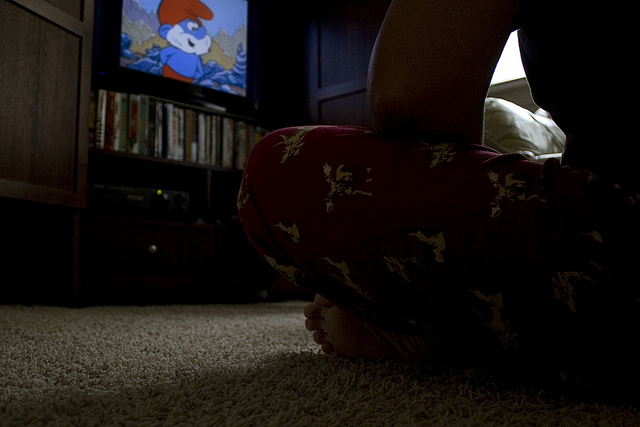 Photo from: Ryan Grayson and here