An old roommate of mine was sifting through and tossing out some old birthday cards once when a crisply entombed twenty dollar bill slid out of a faded card from Grandma. Her eyebrows perked up, her mouth formed a perfect O, and she raised her hand up top for a high five, which I promptly delivered.
Finding a bill zipped up in last year's ski jacket, laying wet and crumpled in the washing machine, or folded in the pocket of your booze-smelling blazer is such a great high. There may be no such thing as a free lunch, but this sure comes close.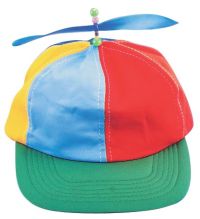 Finding your own money is a lot like discovering an entirely new currency, one that cannot be used to pay down debts or obligations, but only has value when purchasing stuff you probably don't need and wouldn't have bought otherwise, like an old-school beanie cap, novelty ten-pound Toblerone bar, or high-octane gasoline. It is disposable income in the truest sense of the phrase.
For the pessimists out there, you may be saying "Barumph! That money has been all chewed up by time and inflation, slowly losing value and unaccumulating interest while prices ramp right on up, making my life less and less affordable. That found money could have purchased more before I lost it than it can today, so why should I celebrate my own stupidity?"
But Pessy, come on, we're talking about found money here — money that hasn't been budgeted for, accounted for, remembered for, promised for, or owed for, anything at all, since you lost it! Surely the few sacrificed cents of interest in the bank are a small price to pay for holding that folded up bill, right up to the sky, in your tightly clenched fist, with no claims to satisfy. Sure, it may smell a bit like mothballs, Tide, or Grandma's skin cream, but that money still works. And it works well.
So let's call found money what it really is then.
AWESOME!