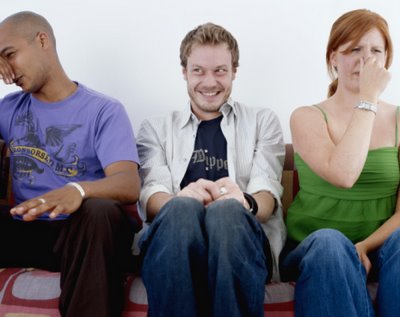 [digg=http://digg.com/odd_stuff/Why_hearing_a_stranger_fart_in_public_is_awesome] What's funnier than hearing a stranger fart in public?
Well sure, it can happen in a bank lineup, hotel lobby, or subway car. It can happen in a restaurant, movie theater, or local bar. But the funniest of all has got to be the Elevator Fart. That's the king of public farts, for two main reasons:
1. Acoustics. It's almost always dead silent in an elevator. People usually keep quiet, stare firmly at the front door, and wait for their floor. Any whisper or laugh echos around the box with full force, reverberating loudly for all to hear. So a giant, rippling fart popped out by a bald businessman in a suit holding a briefcase in front of him? That's like a 21 gun salute.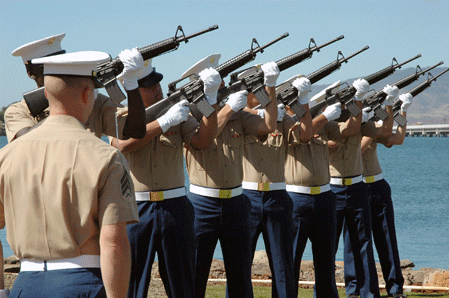 2. Time. If you're climbing a highrise, you're spending maybe a minute or two with these people. It's you and them, locked together. Hearing a stranger fart on the sidewalk is one thing. Hearing a stranger fart in a tiny, enclosed room is another. Nobody can escape the full experience, from big bang to first whiff to total elevator saturation.
Hearing a stranger fart in public is great partly because of everybody's reaction. There are really four main types of fart reactions you see:
Concealed Laughers. These folks purse their lips tightly, pop open their eyes, and try not to laugh. If they're with friends then the sight of their friend also trying to hold in their laugh can be too much, and they suddenly explode into a full-blown belly laughs.
The Business Class. Folks in suits often try to  pretend that nothing happened. "Nope, everything's just chipper here, I don't smell anything at all." Their only tells might be a very subtle step away from the culprit and a few extra looks at their watch.
Deep-Sea Divers. These folks try to hold their breath as long as possible. They hear the fart and it's "Come on lungs, don't fail me now." They're the ones with the chipmunk cheeks who eventually pop and gasp desperately for air when the door opens.
Innocent Children. Little kids are always the funniest. I once heard a child in an elevator say "Mommy, that man just farted" with a full-on finger point right into the well-dressed ass in front of his face. But hey, I guess if you're going to fart in a kid's face, you deserve to be called out.
Yes, hearing a stranger fart in public can be a tiny, hilarious moment in the middle of any day. If you're the farter, I say be loud and be proud! We've all been there, so no need to be embarassed. If you're in the audience, I say enjoy the hilarious social faux-pas and resulting reaction in the room.
So thank you, strangers farting in public, for adding a great bit of comic relief to the middle of our day.
AWESOME!