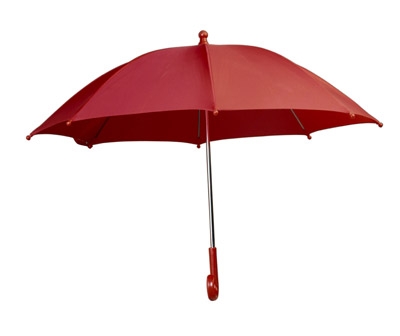 Okay, who's the smart one who brought an umbrella? Because I know it's not me.
No, when the sky cracks up and the rain smacks down, I'm the one wearing heavy jeans and a thick, spongy sweater that soaks up everything and turns me into swampy slab of peat bog. Yes, I'm drenched, I'm dripping, I'm ice-chilled to the bone.
But that's what makes it so great when it starts coming down and out pops a giant umbrella from a friend who offers to gimme shelter for a few minutes. Yes, if your special someone is packing some giant nylon heat, then I think it's fair to say you're smiling high, your clothes are dry, and you're rocking the streets under a tiny little patch of
AWESOME!