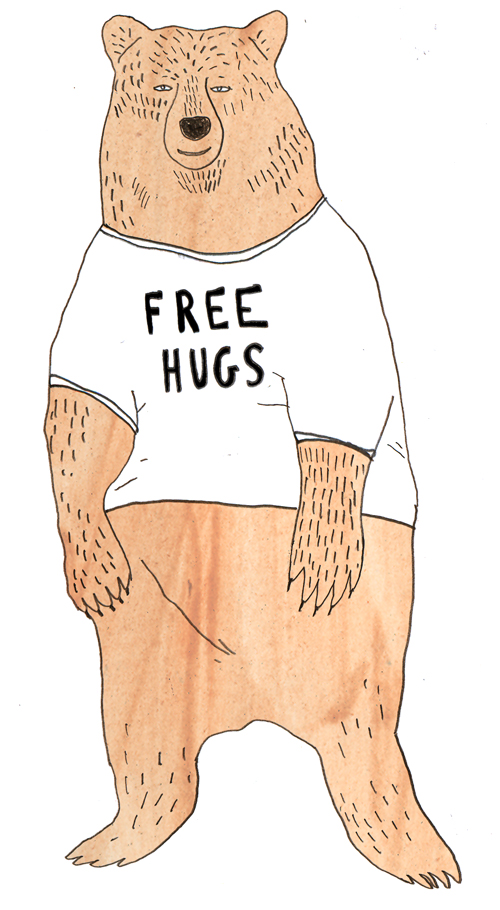 Sometimes we all get rattled.
When bad news surprises you, painful memories flash back, or heavy moments turn your stomach to Jell-O, it's great to fall into a warm and comforting pair of big, wide open arms.
Shaking with sobs, dripping with tears, you snort up your runny nose and smear snot across their shoulder as that hug relaxes you and comforts you and helps you get through everything, even for a minute, even for a moment.
Maybe there are 'It's going to be okay' whispers, some gentle back-rubbing, or just the quiet silence of knowing that they're not going to let go until you let go first. As their steady arms support you, and the pain washes over you, the hug gives you a warm glow in a shivery moment.
So when you eventually pull back, smile that classic 'I'm sorry and thank you' smile, and swipe wet bangs off your forehead, you still might not feel great, but if you're lucky you feel a little more
AWESOME!
(Hi everybody, there is a new announcement in the Book section.)
Illustration from: here