Wedge those macaroni-and-cheese covered plates, butter-smeared knives, and sticky glasses in there sideways. Stuff in the stained Tupperware and double-stacked sandwich containers and then balance a crusty casserole dish on top.
Now if you think you're done, you're not even close.
No, now it's time for the mad dash around the house grabbing leftover glasses from the bathrooms and greasy popcorn bowls from the basement. Then you have to come back and rearrange the clinking, clanging mess like a 3D jigsaw puzzle.
Don't stop until everything's jammed, rammed, and crammed.
And then stuff a few wooden spoons in the sides.
And a couple more forks.
And the can opener.
AWESOME!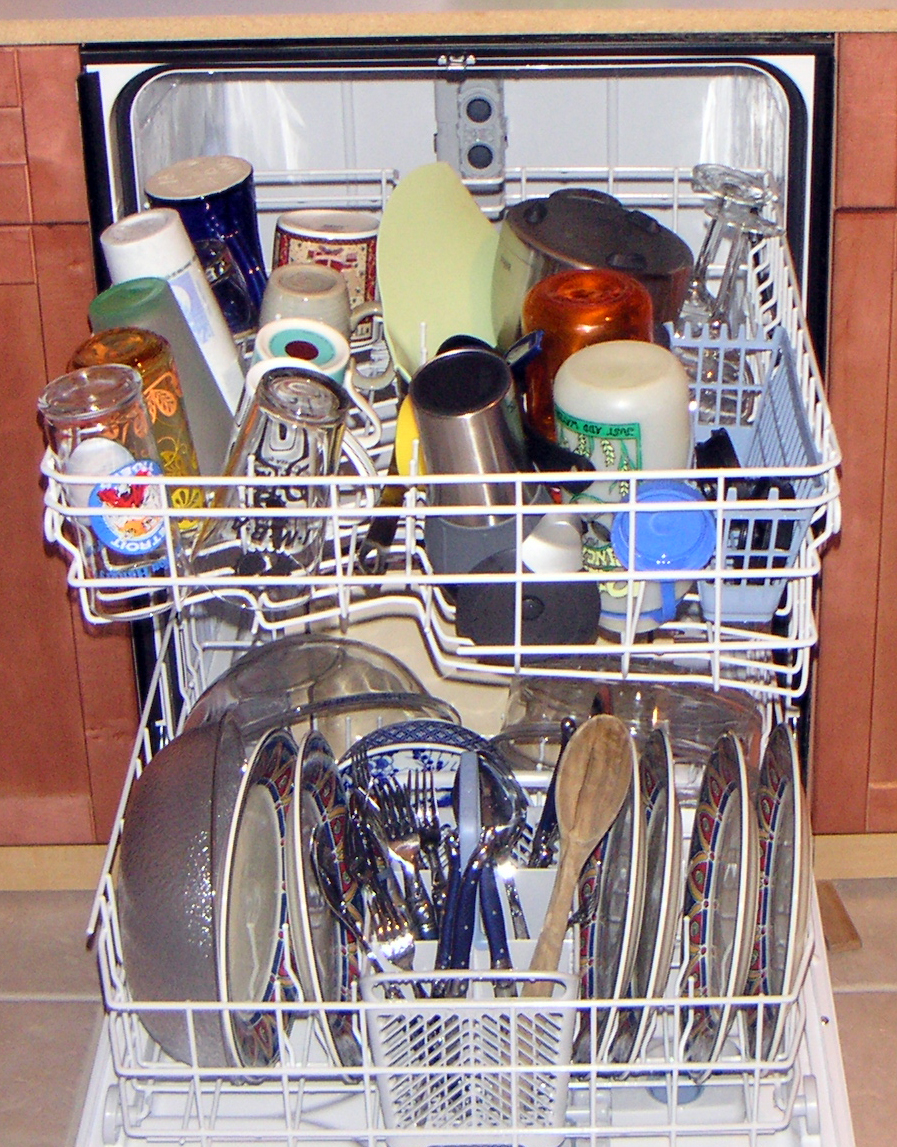 (Big congrats to Jen at CakeWrecks for her amazing new book which officially came out yesterday!)
Photo from: here