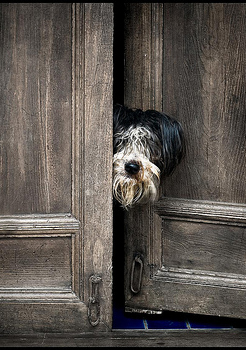 Greasy forehead, sore ankles, and a dull headache cap your traffic-jammy ride home from a long day at work. Dragging yourself to the door your stomach rumbles and grumbles as you picture the bland frozen burrito you're gonna nuke for dinner.
Yeah, the day got you down, the day knocked you out, but suddenly you unlock the door and your mood zooms sky-high as there's a loving and waiting BARK BARK BARK BARK BARK BARK BARK BARK BARK.
Someone's happy to see you.
AWESOME!
Photo from: here