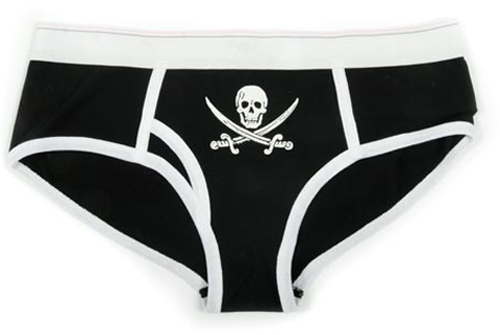 You know the ones.
Maybe they fit perfectly, don't ride up, and leave nothing bulging over the edges. Yes, they flatter in all the right places and all the right spaces, baby.
Or maybe you're a straight-laced Sally and they're your wildly inappropriate pair that turn you into a G-String Rebel. Caution: RED HOT!
Or… maybe they're just the perfect shade of the perfect color and you've had them in your dresser drawer for ages. Maybe they remind you of a special moment or a memory that's fun to keep to yourself all day.
But whatever yours are, and whatever they look like, there's something great about giving yourself a smile. Because hey, wearing your favorite underwear when nobody knows is a way think positive thoughts without doing anything too earth-shattering.
It's a just a simple thing for a simple smile.
And you know what we call that around here.
AWESOME!
Make your inbox awesome every day.