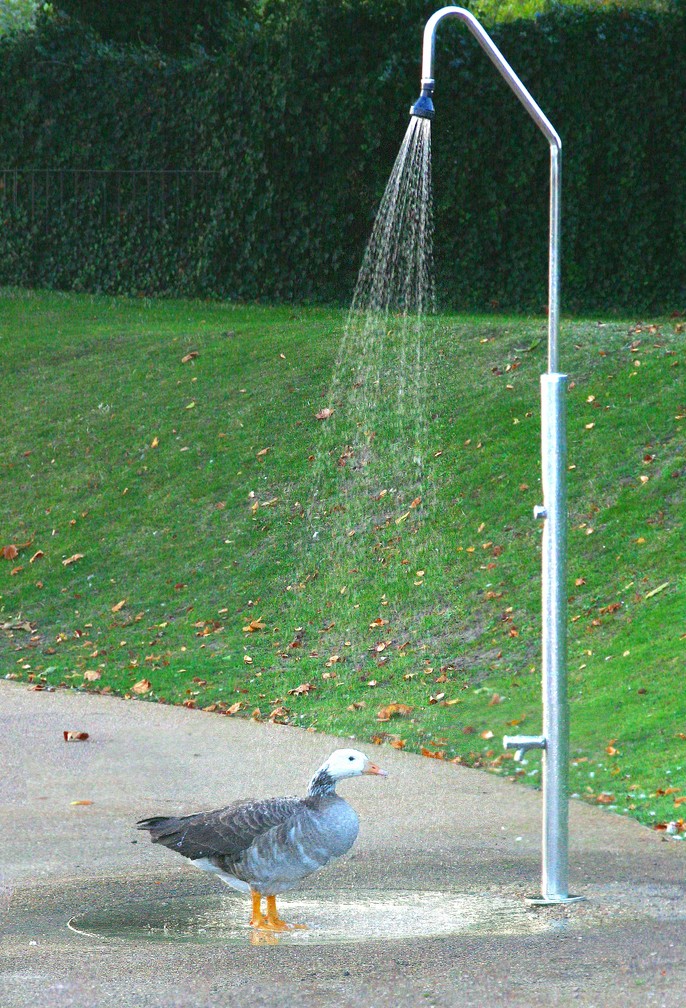 It's all about water pressure.
Honestly, getting a misty low pressure shower is a slightly damp nightmare.  You may as well spray yourself with a water bottle or shampoo your hair in the YMCA steam room at that point.
No, you want that high pressure spray down, you crave that high pressure spray down, you need that high pressure spray down. You know the one: it punches you in the heart, power blasts the armpit scum away, and turns your entire bathroom into a hot and steamy Chamber of Bliss.
Not much affects your day every day as much as a good shower. And it's hard to fix a bad one. So when you find out your new place gives you a power-pumping start to the day, it's time to close the door, strip right down, and get ready to get completely
AWESOME!